Hera's Champagne "Open Back Full" White Band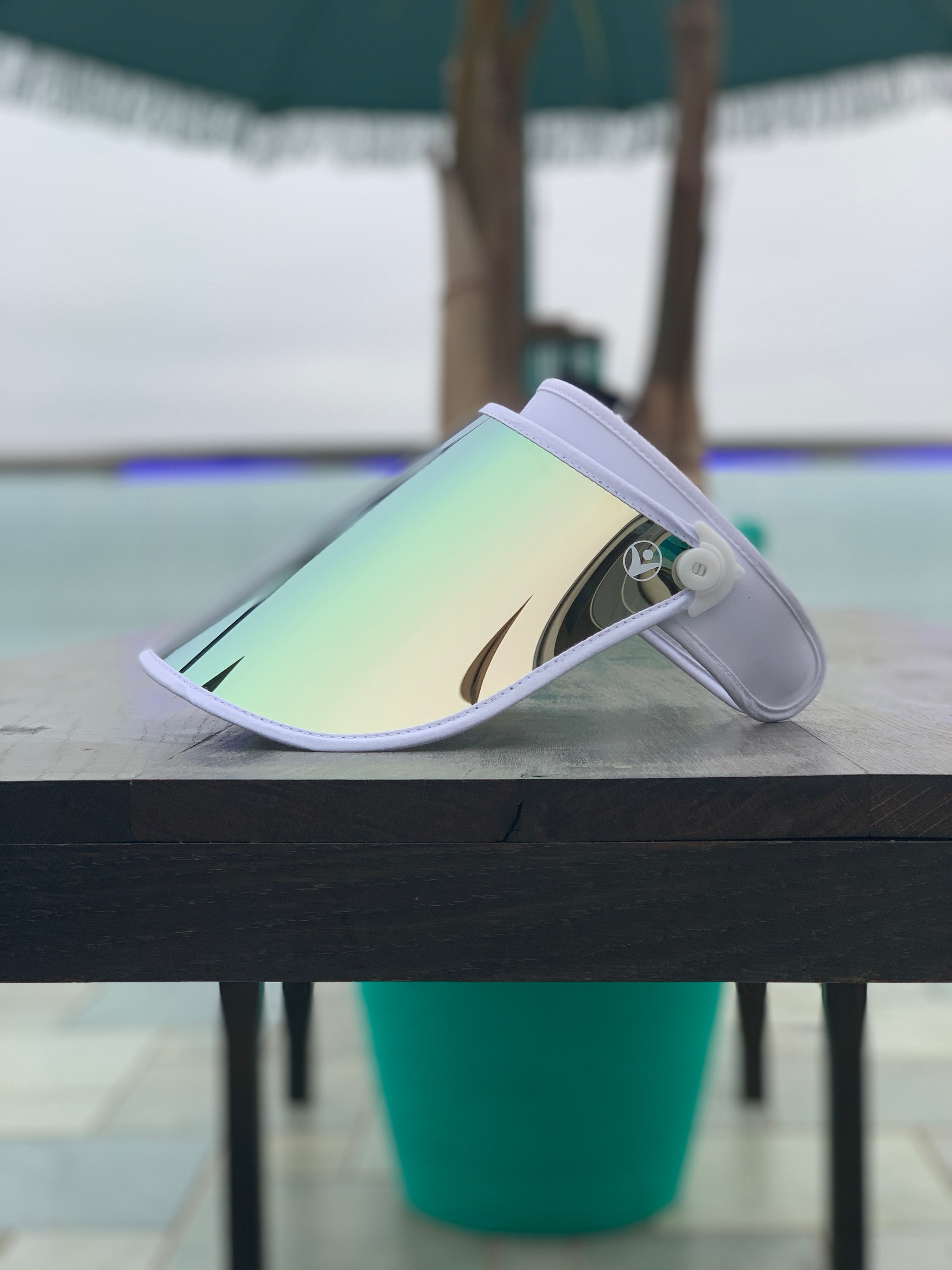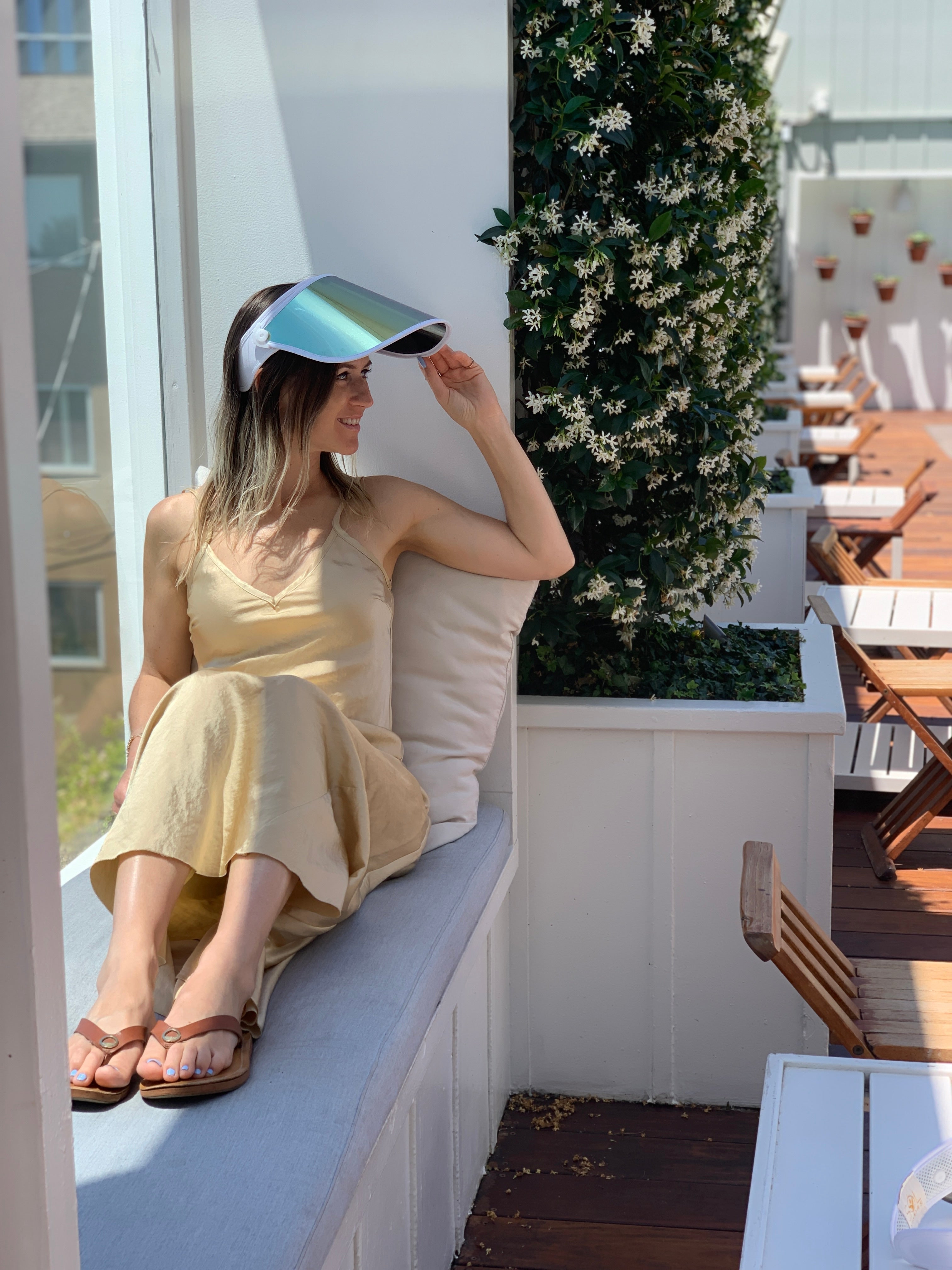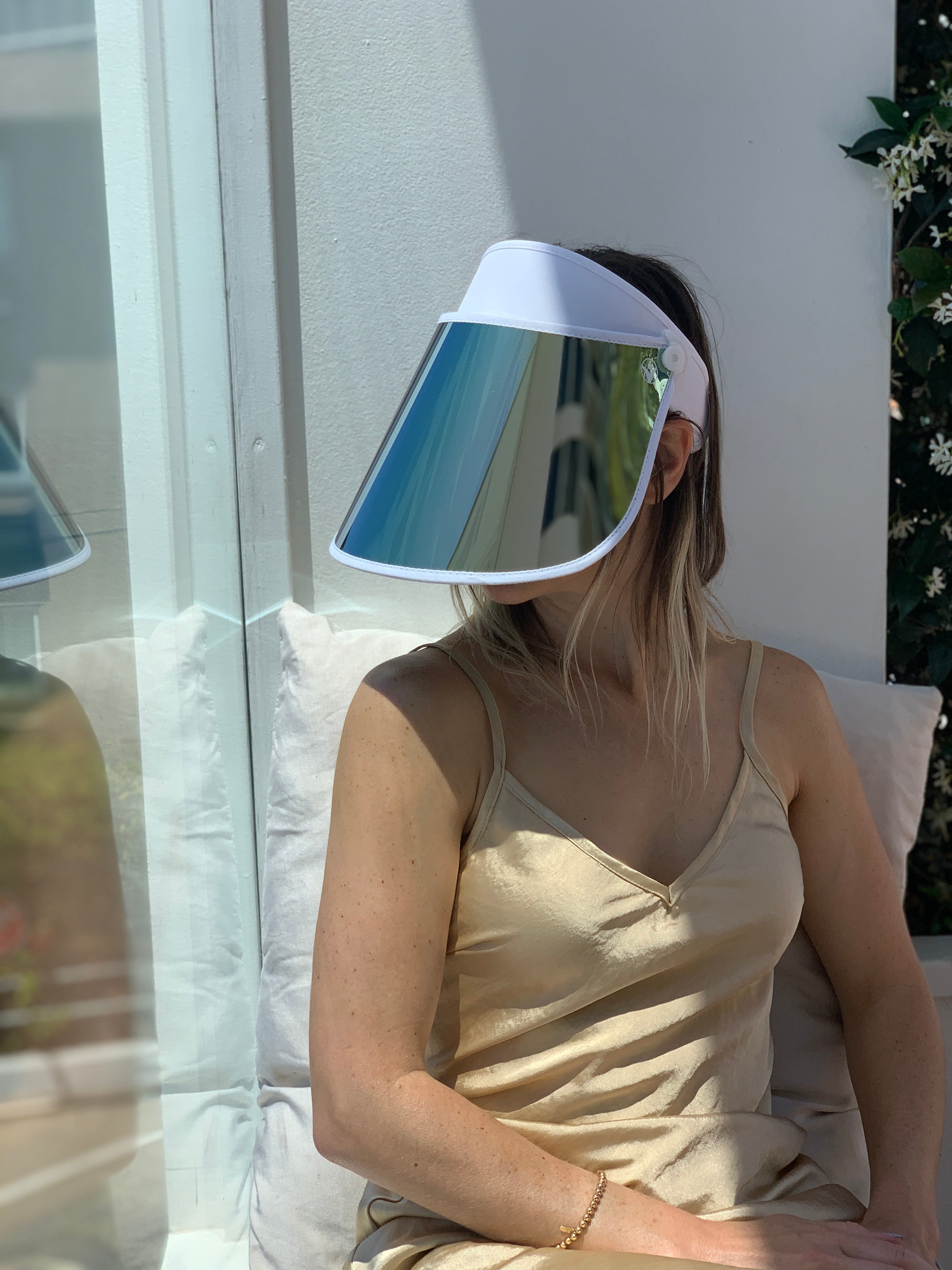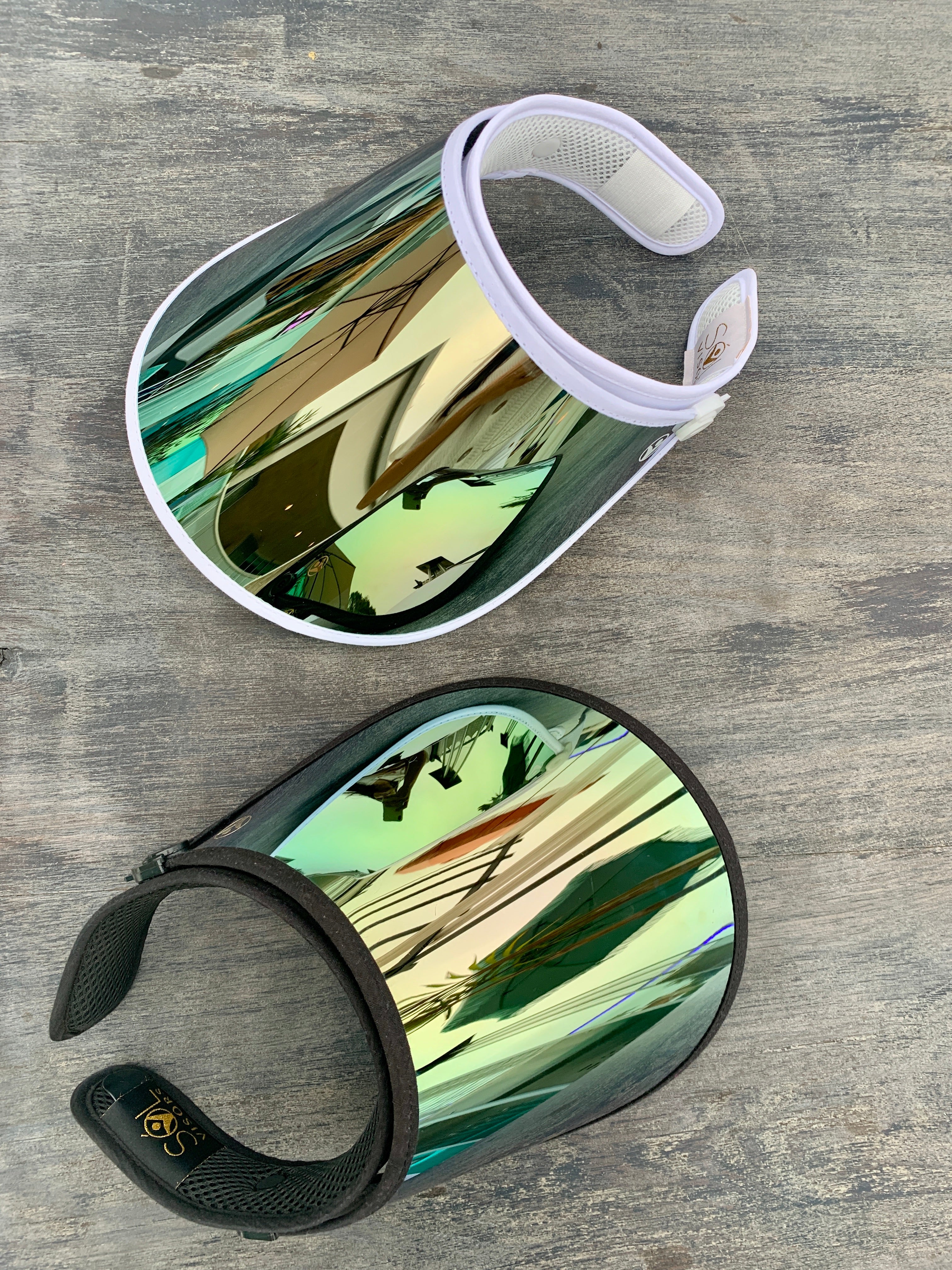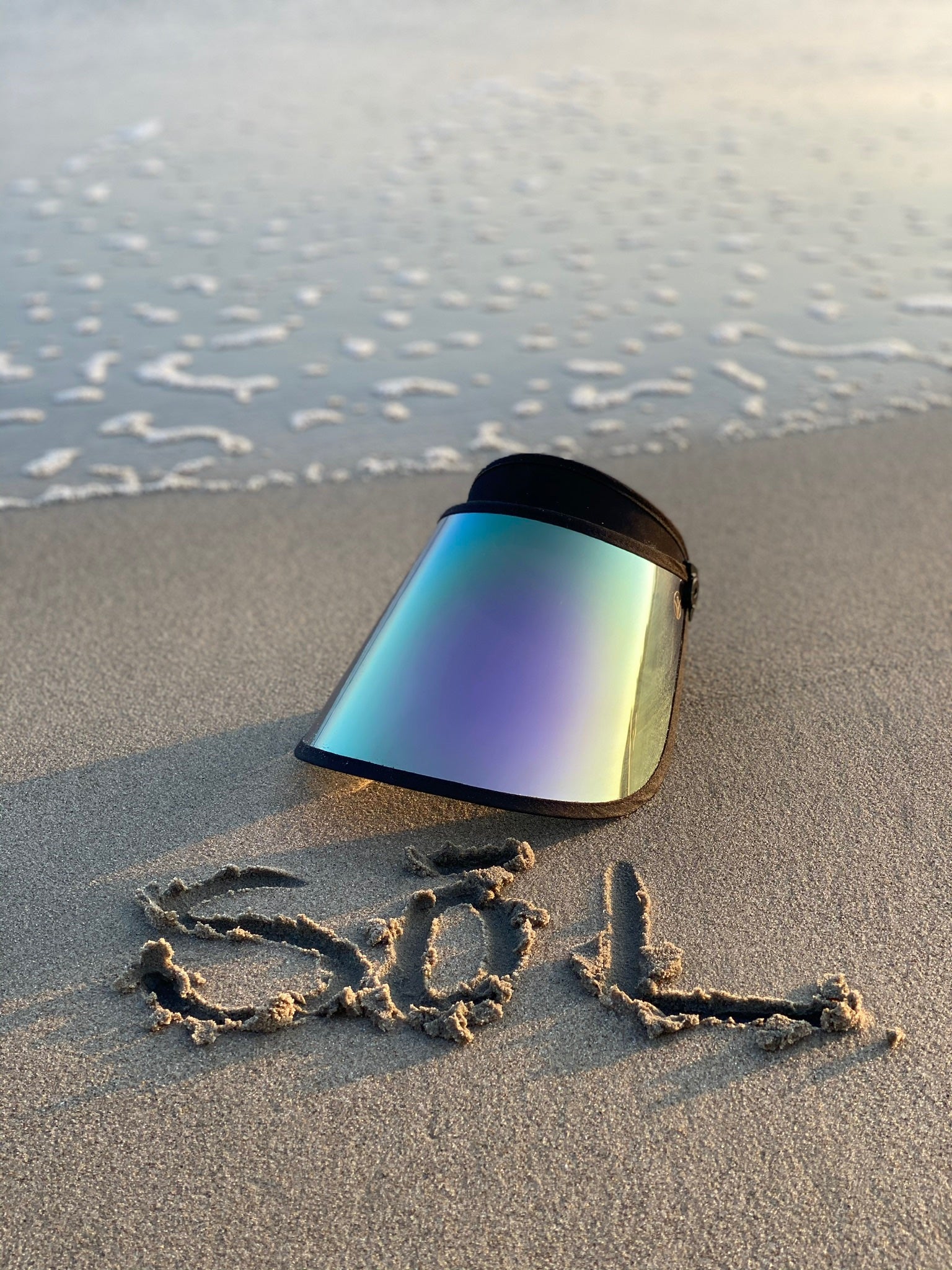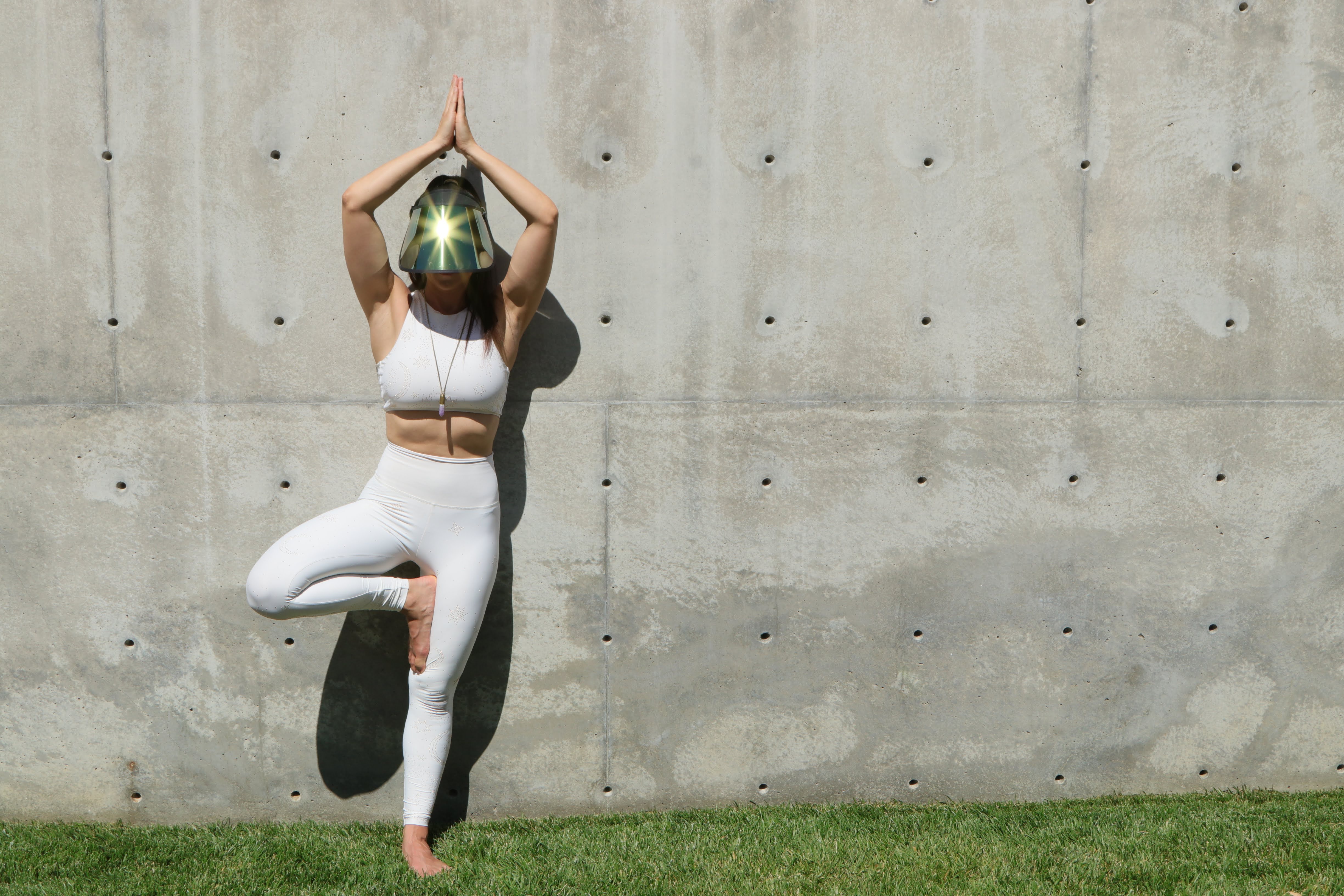 Sale
Hera's Champagne "Open Back Full" White Band
Regular price
$62.00
$55.00
Sale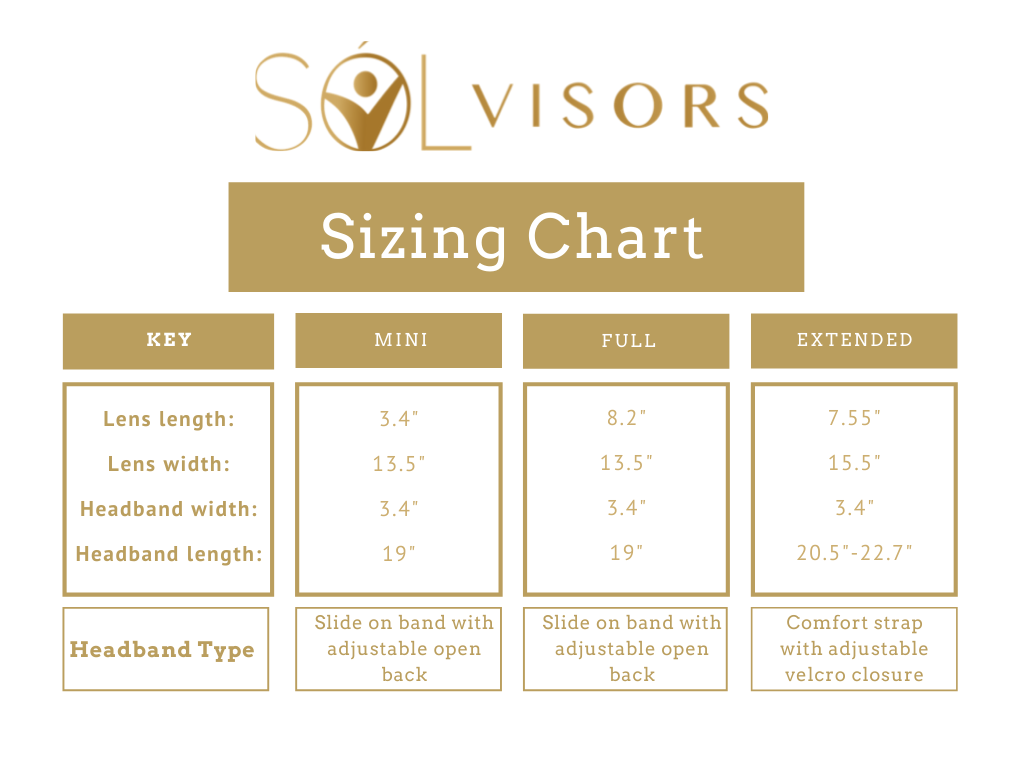 Love your skin and feel like the goddess of goddesses in your radiant full-coverage sun-shield. You can have fun in the sun knowing that you are protected from damaging UV rays. Perfect for a day out at the beach, at the pool, on a hike, or even gardening in your backyard. The transparent, adjustable, heat-resistant lens allows you full visibility and a cooling effect. Hera's champagne gold visor has a golden lens visor has hints of pink and green with a white slip on band.
Unisex, One size fits most with adjustable headband. Headband 3.4"x 19". Lens 8.2 x 13.5".
◦All of our visors are certified UPF 50+ protection
◦Provides maximum sun protection, blocking 100% + UVA/UVB rays
◦ANSI Z80.3 Certified 
◦Heat Resistant (won't melt or warp)
◦Shields eyes, mouth, and nose from viral droplets
◦Protects the cornea and retina from UV damage
◦Durable, comfortable, and easily sanitized using microfiber or other soft cloth
◦Slide on band with adjustable open back
Please see FAQ page for any additional questions.
Goddess Knowledge: Hera was the Olympian queen of the gods, and the goddess of marriage, women, the sky, and the stars of heaven. She was usually depicted as a beautiful woman wearing a crown and holding a royal, lotus-tipped scepter. Portrayed as majestic and dignified.
30 DAY MONEY-BACK GUARANTEE! If you are not satisfied with your SóL Visor, we have a 30 Day Money Back Guarantee on all purchases. Simply mail the items back to us for full refund or replacement, less shipping & handling.
Relief for my rosacea
I was recently diagnosed with rosacea and started on a topical antibiotic, which made my skin more sensitive to the sun. I also realized at the same time that I have rosacea of the eyes so that has been why I have been having photo sensitivity, watery eyes and pain in my eyes. I decided it was finally time to take charge and get something to help combat all the redness and sensitivity, so I logged onto the Internet to try to find a quality visor that I could wear when it was high sun and I wanted to protect my face. It was actually pretty hard to find something but when I noticed this website and it said it was made in the USA and they weren't that expensive but they looked very quality. I decided to give one a try , when I received it in the mail, it was better than expected. It was well crafted. It doesn't look like it's going to fall apart and it's not flimsy. I like the color of the visor, it does look kind of space-age but at this point in life I'm 43 and I don't really care what people think about me and all I care about is protecting my skin from the signs of aging and I don't want any more rosacea flare ups, so I went ahead and got it and I really love it. I would recommend this visor company to anyone!!