Salus' Clear "Open Back Full" :::Non-UPF 50+:::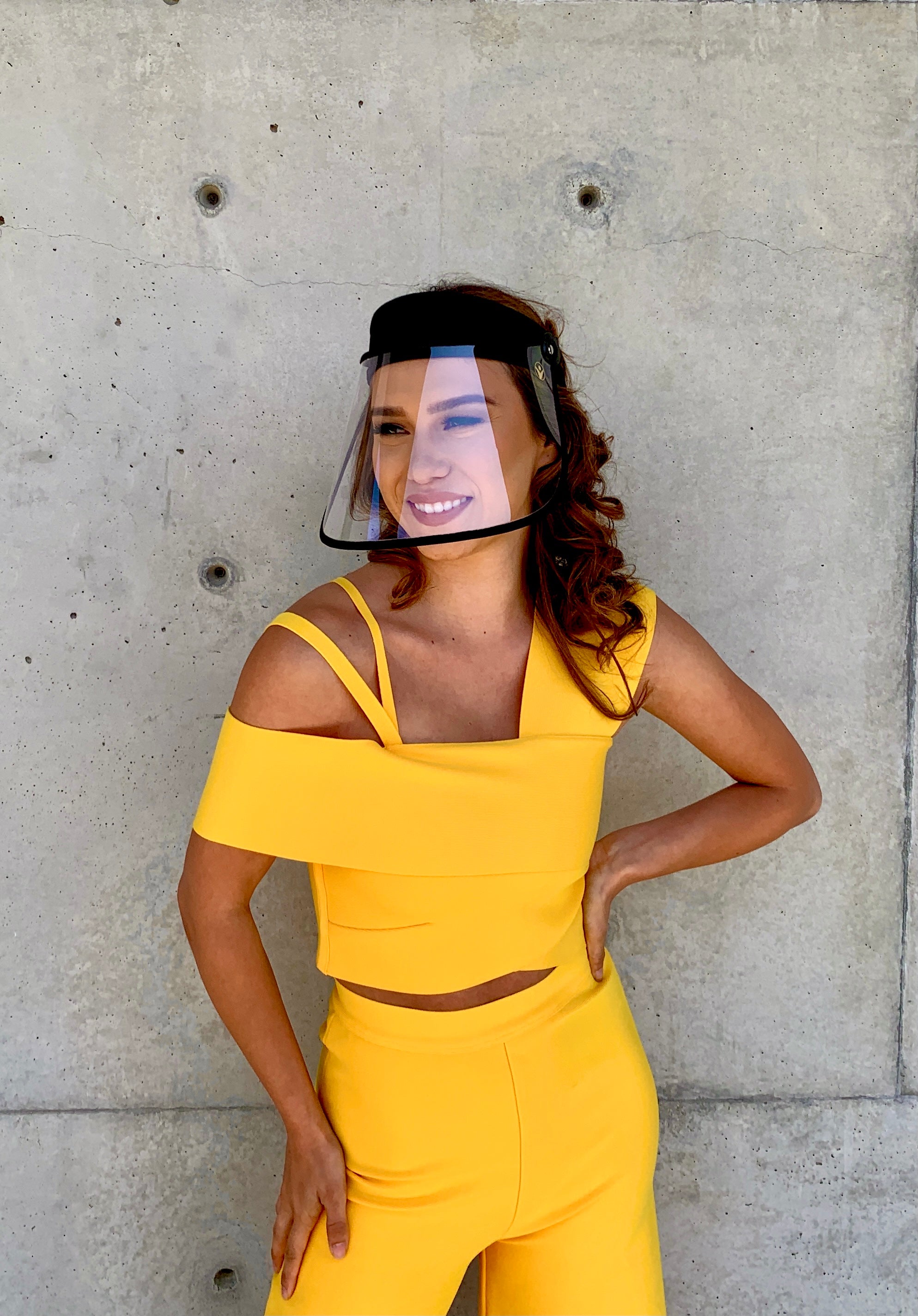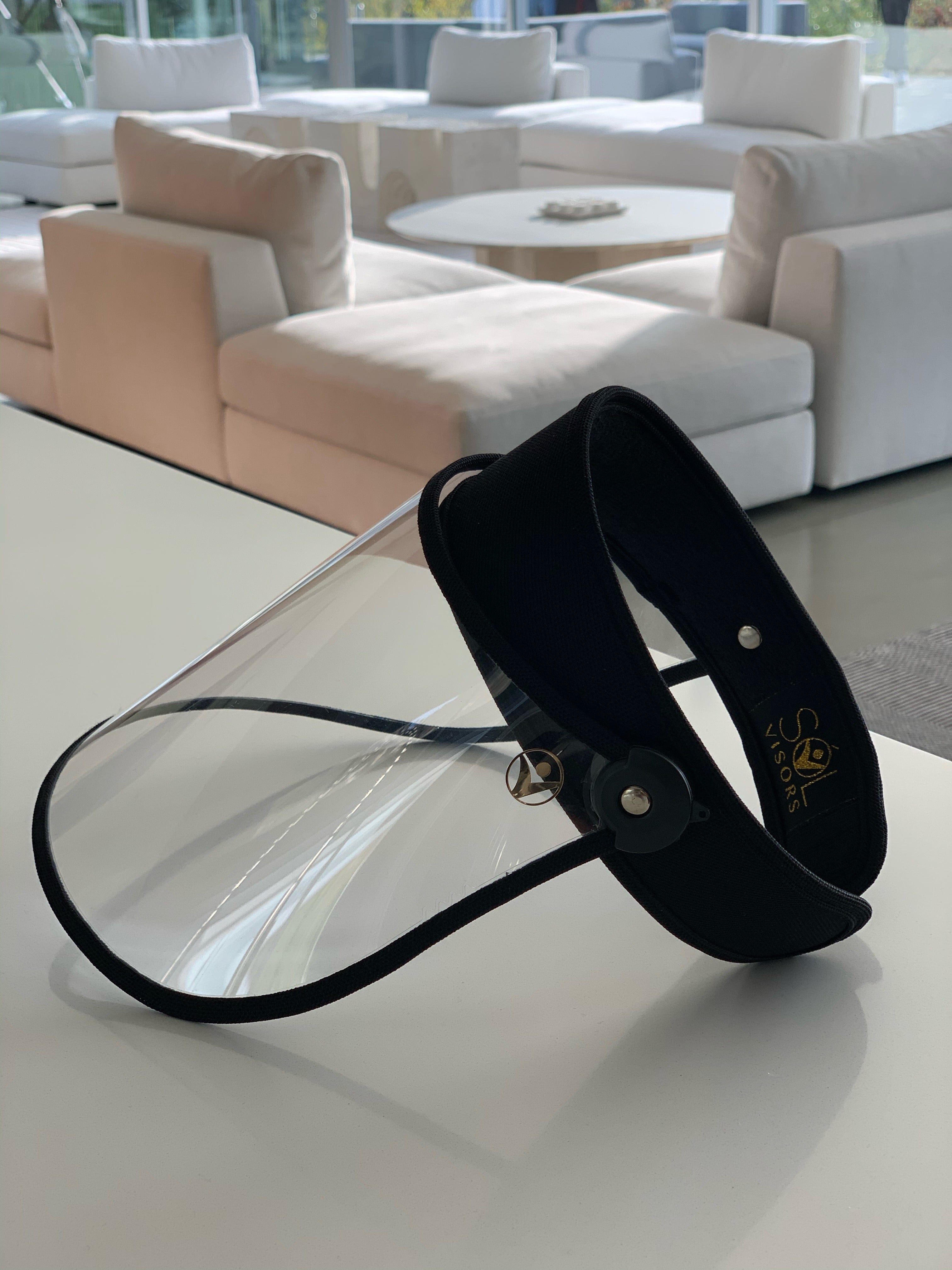 Sale
Salus' Clear "Open Back Full" :::Non-UPF 50+:::
Regular price
$22.00
$17.60
Sale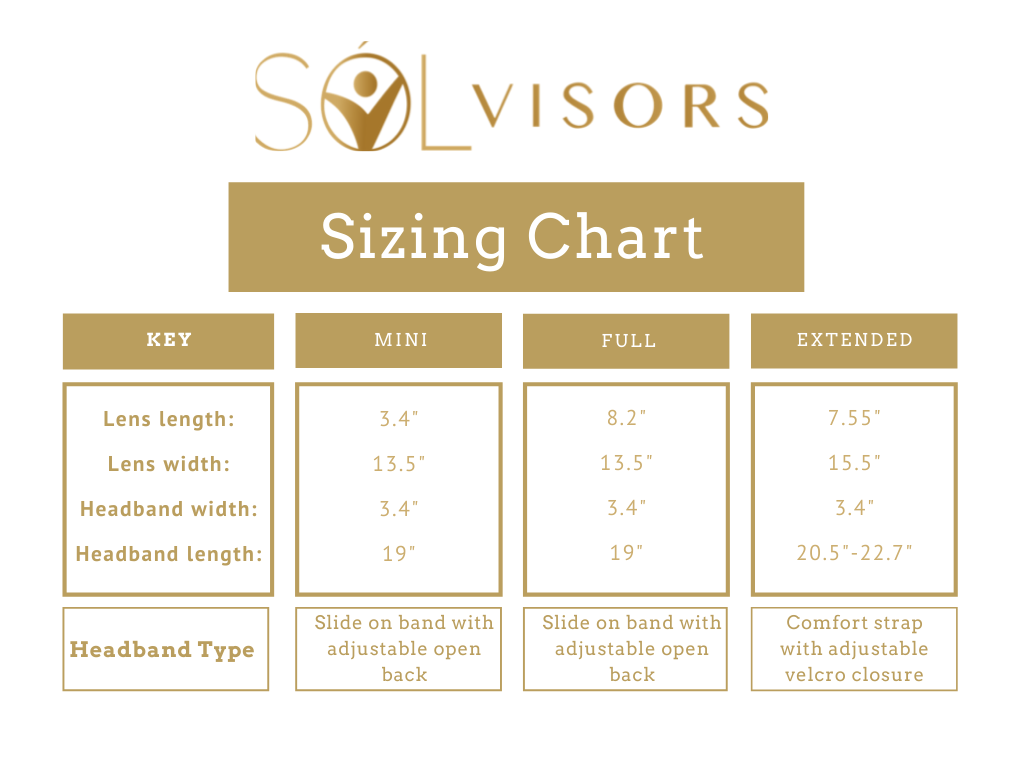 Who better than the goddess of health to accompany you out in public? Our transparent visor shields your face from viral droplets, while still allowing you to breathe, see, and be seen. It will be your best friend for those grocery store trips turned into catwalks! Please note: this visor does not offer UV protection...yet!

◦Unisex, One size fits all with adjustable headband. Headband 3.4"x 19". Lens 8.2 x 13.5".
◦Heat Resistant 
◦Shields eyes, mouth, and nose from viral droplets
◦Durable, comfortable, and easily sanitized using a microfiber or other soft cloth
◦PVC-Free 
◦Slide on band with adjustable open back

Please see FAQ page for any additional questions.
30 DAY MONEY-BACK GUARANTEE! If you are not satisfied with your SóL Visor, we have a 30 Day Money Back Guarantee on all purchases. Simply mail the items back to us for full refund or replacement, less shipping & handling.
Stylish, Excellent Protection!
Thank you! Love my new Salus Clear Sol Visor. Very easy to wear, it gives me extra security, plus the head band is surprisingly comfy!
Love it , exactly what I've been looking for .
I've been looking for a stylish full face protective shield for a while now . I'm so happy I Found sol visors. It's allowed me to feel protected and comfortable while not messing up my makeup at all. Can't wait for the UV one .
The perfect mask alternative!
I purchased this for days when I've reached the point of mask fatigue, or the occasions that I feel like rocking a fun lip color. This visor is perfect, and everyone in my house can wear it, from toddler to daddy. I have a large head (hat size 7 3/4), so I was worried the band would squeeze, but IT DOESN'T! Super comfortable and no headaches! Such a nice vacay from the mask. Can't wait for it to come out with SPF!!