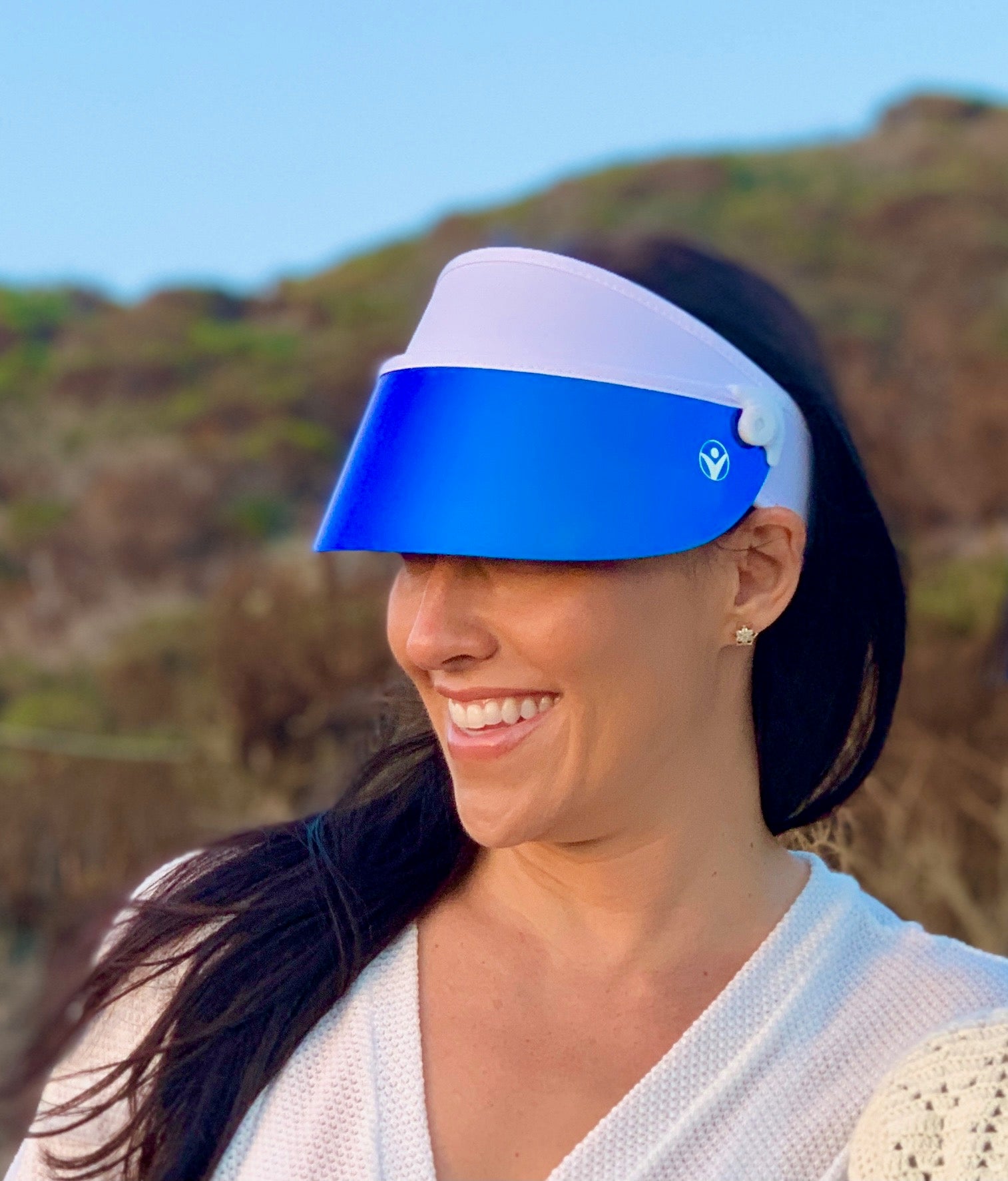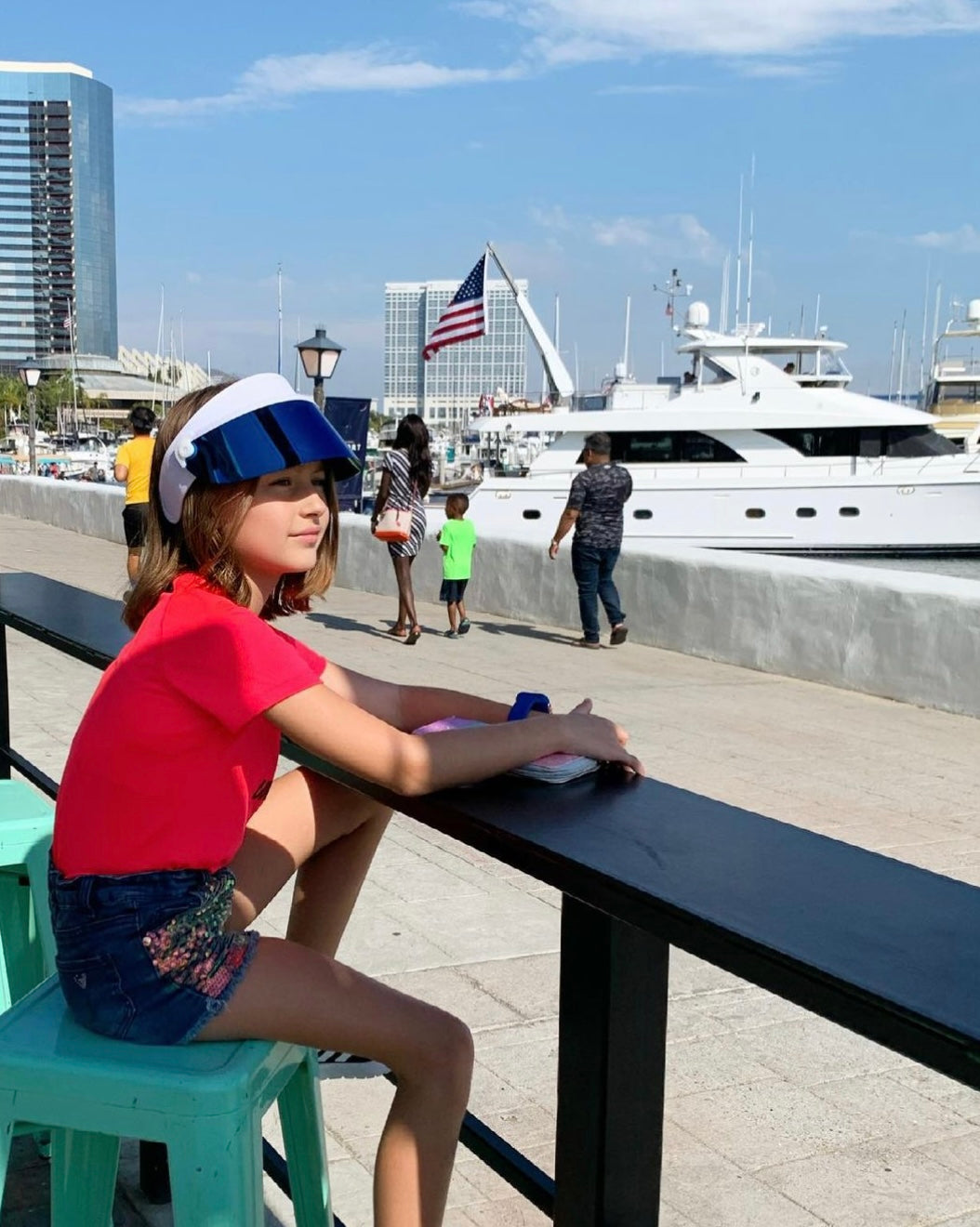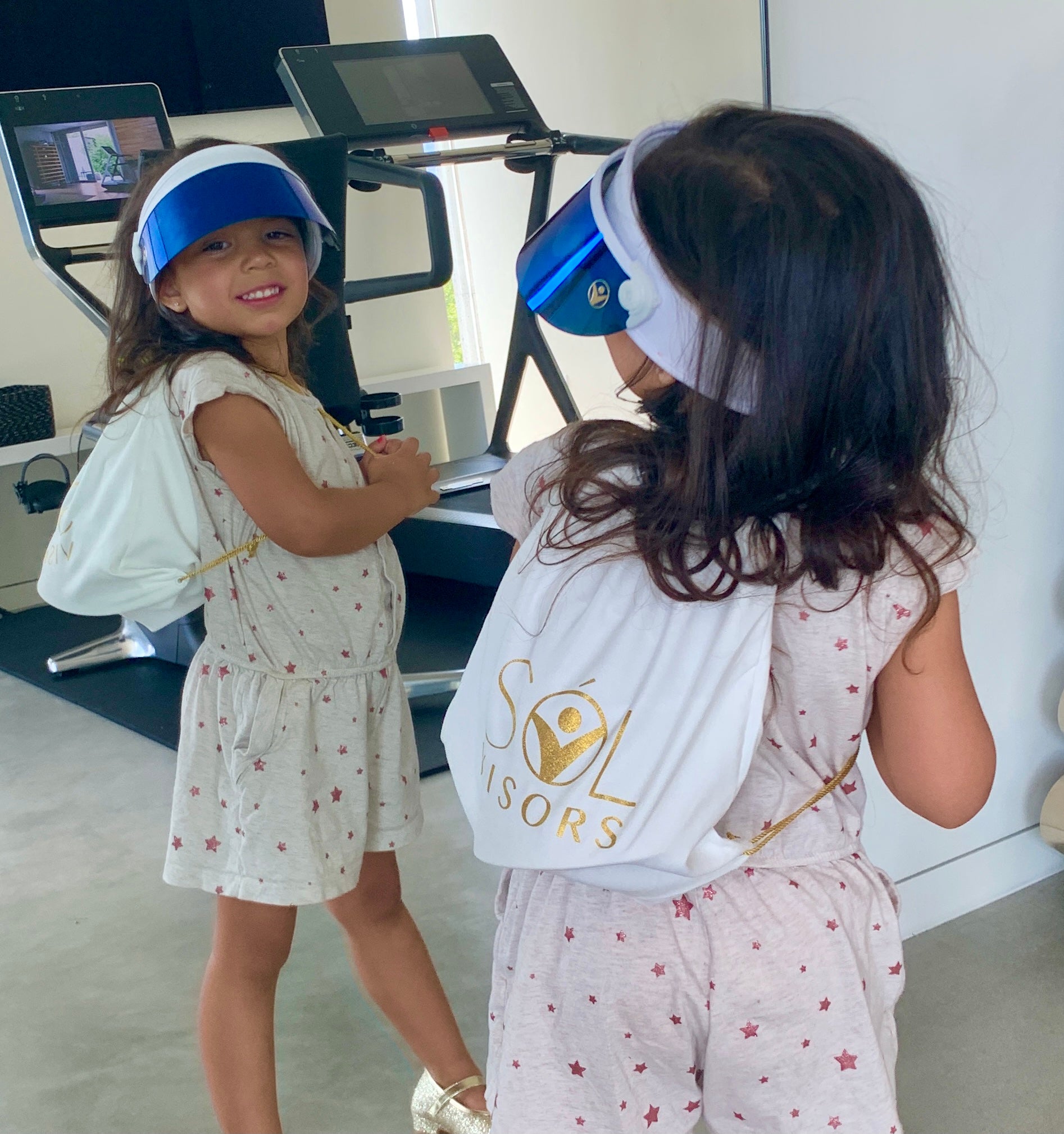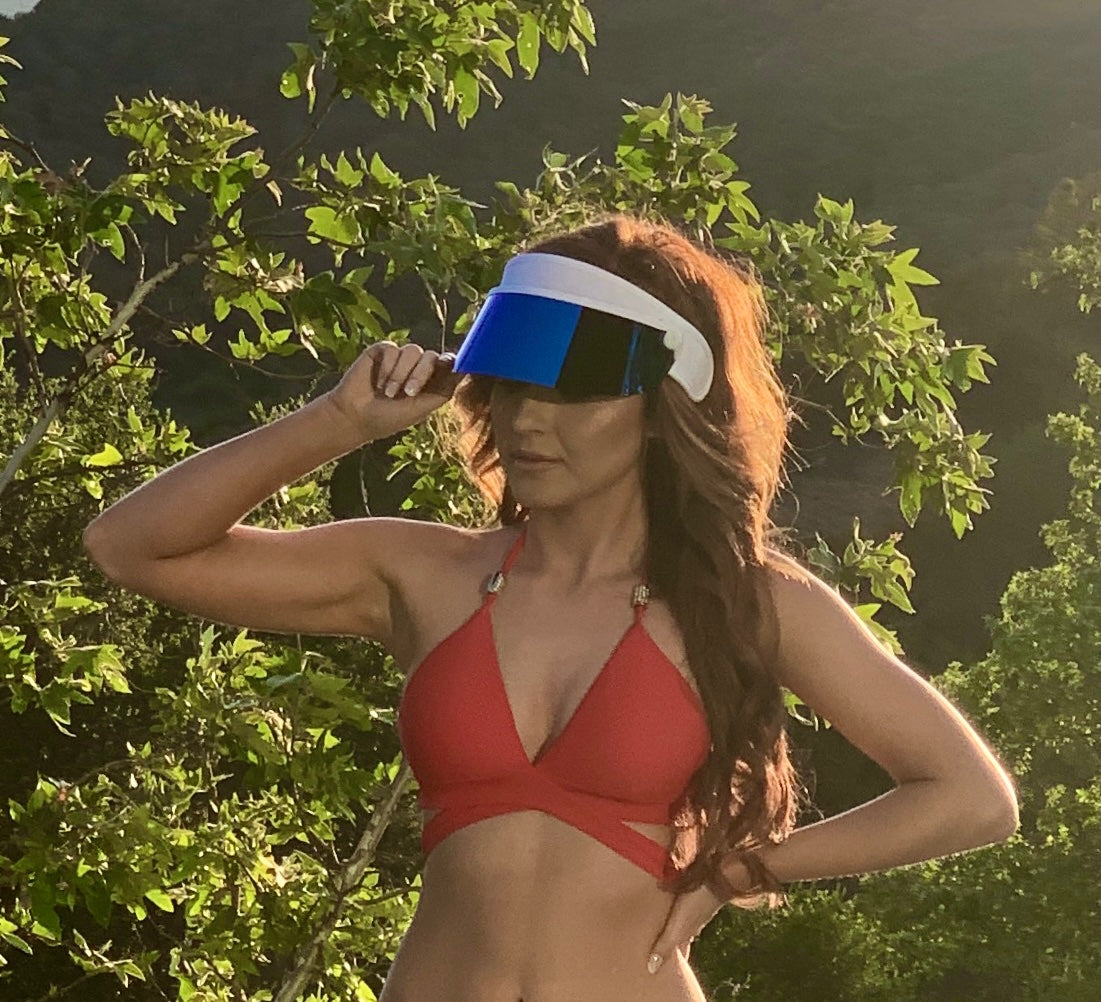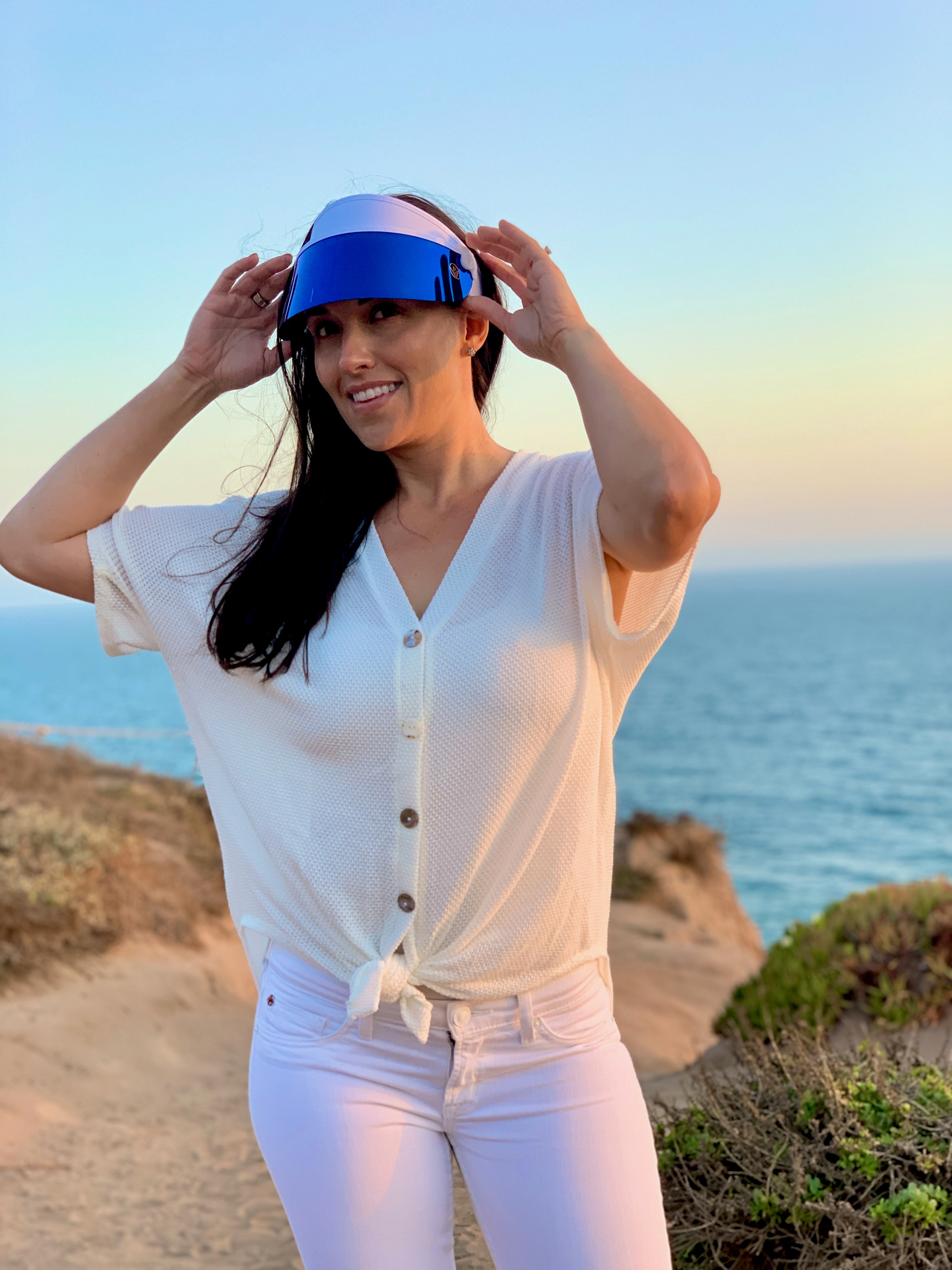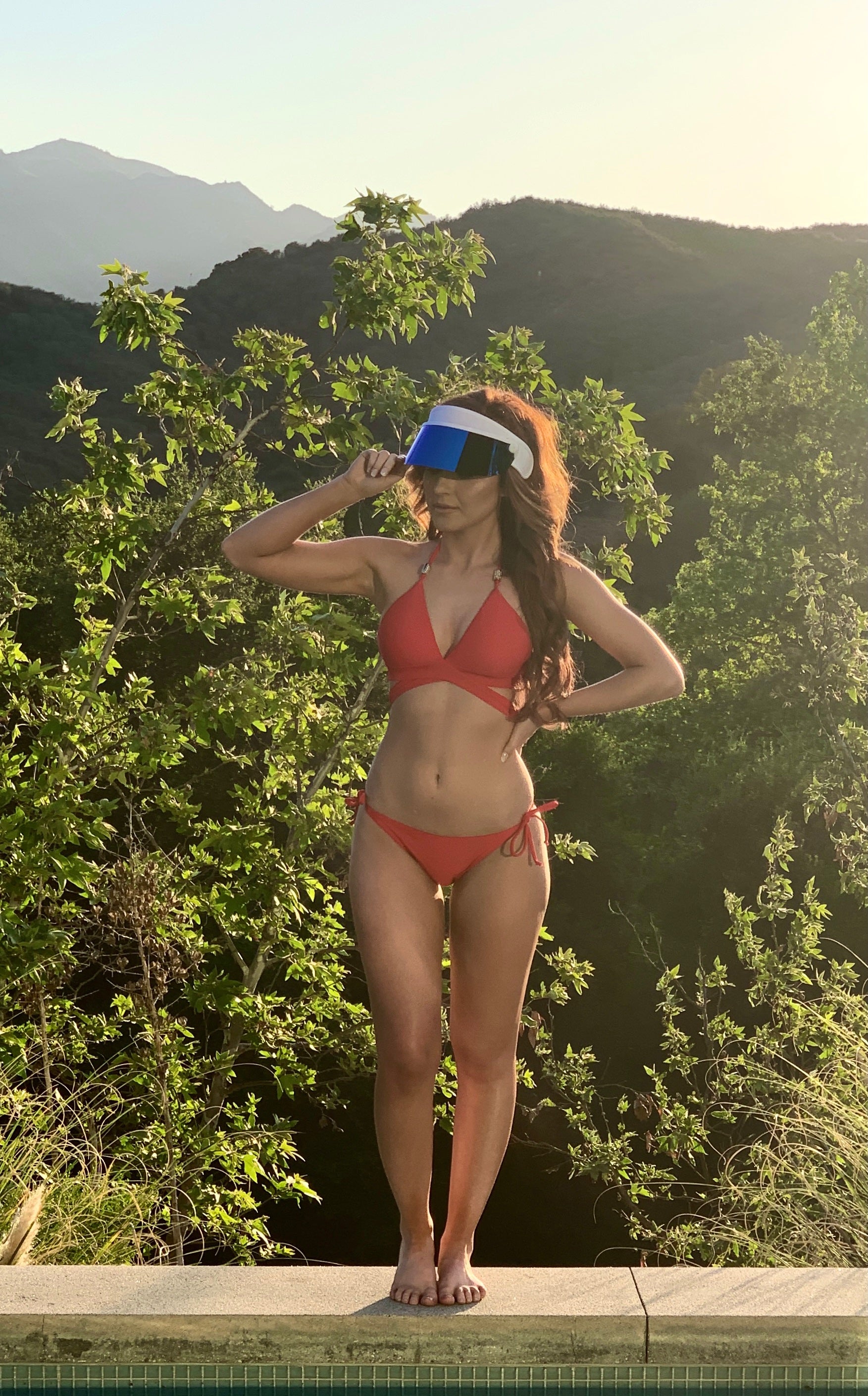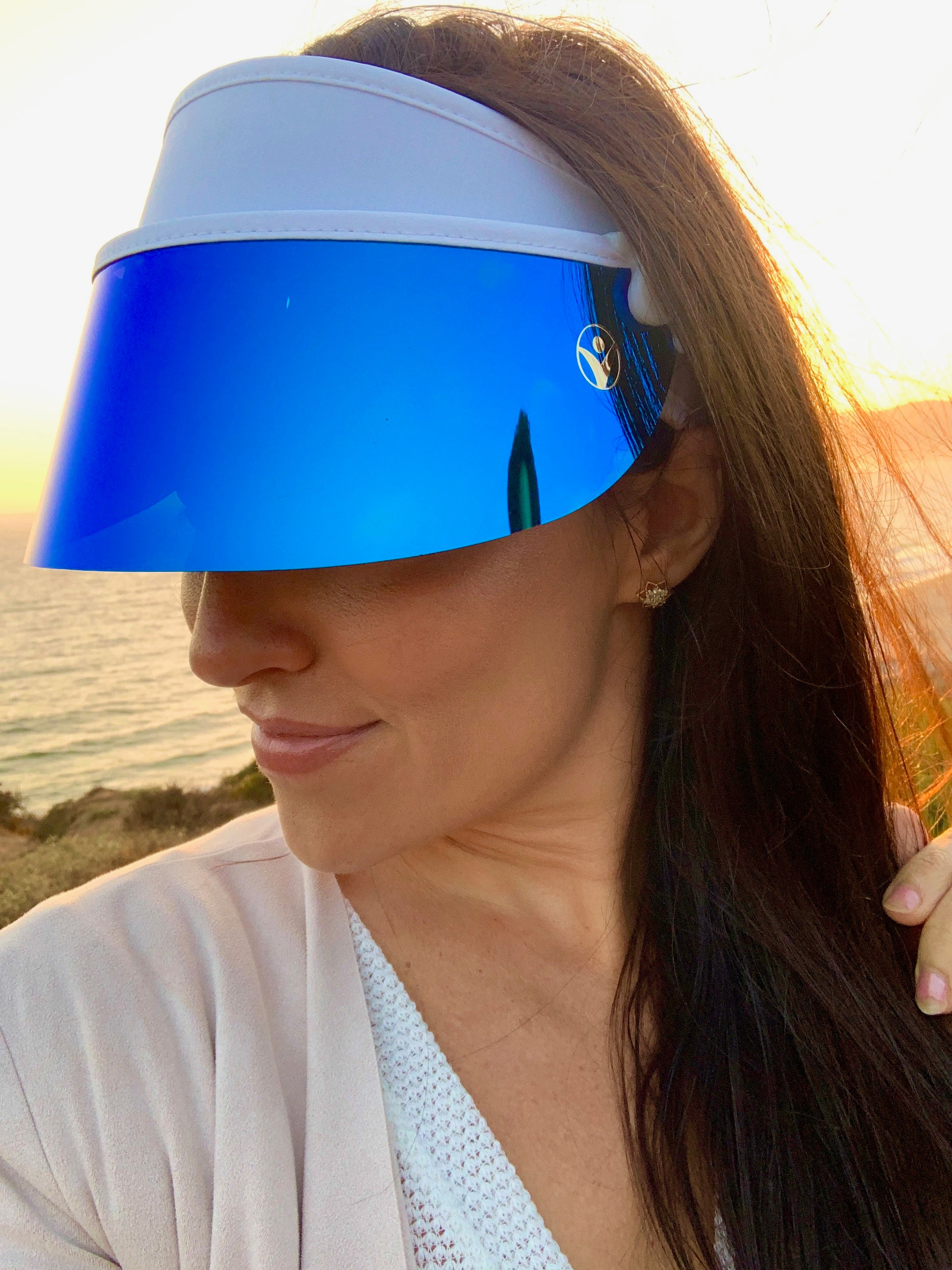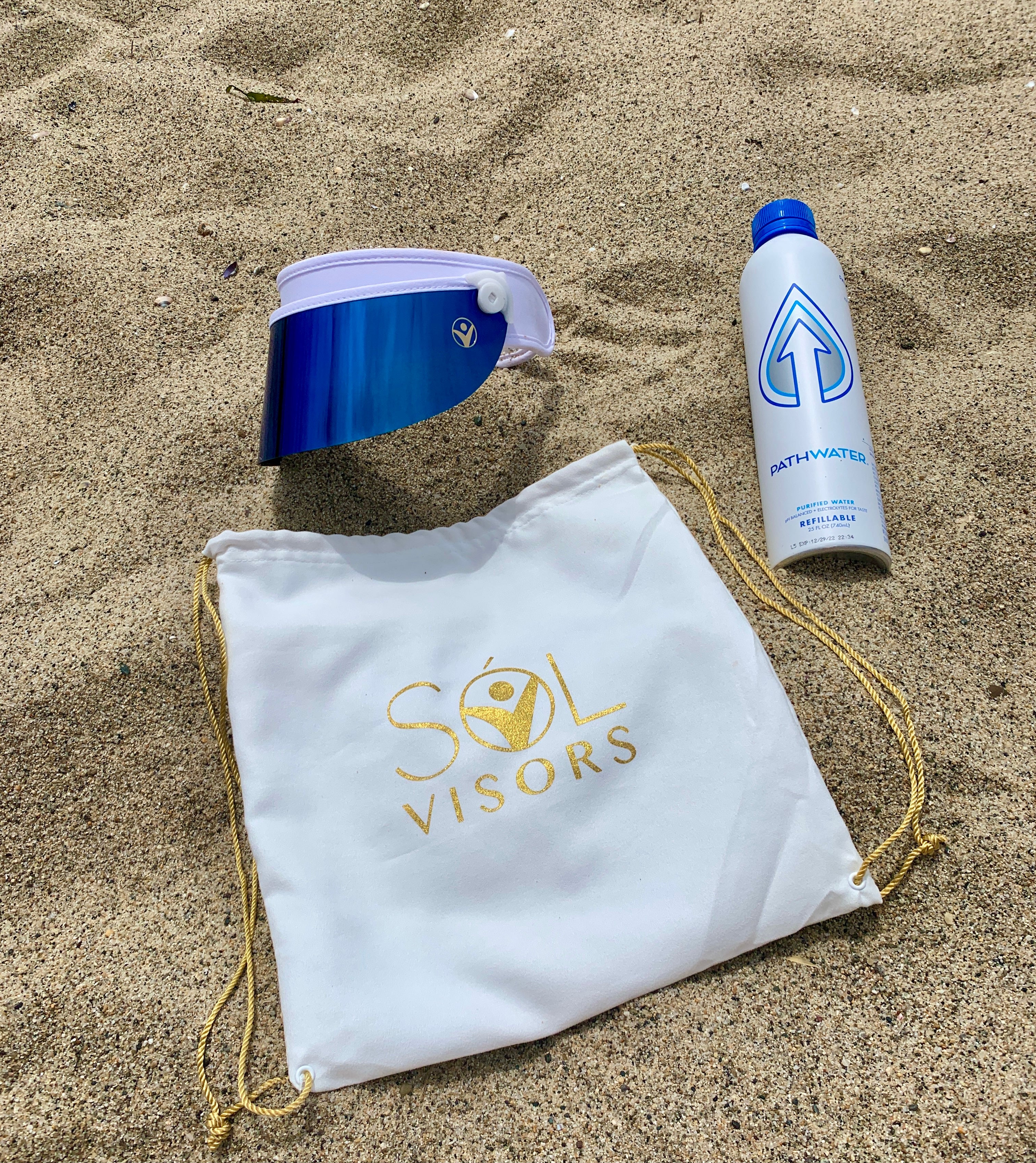 Elektra's Blue "Mini"
Regular price
$48.00
$48.00
Sale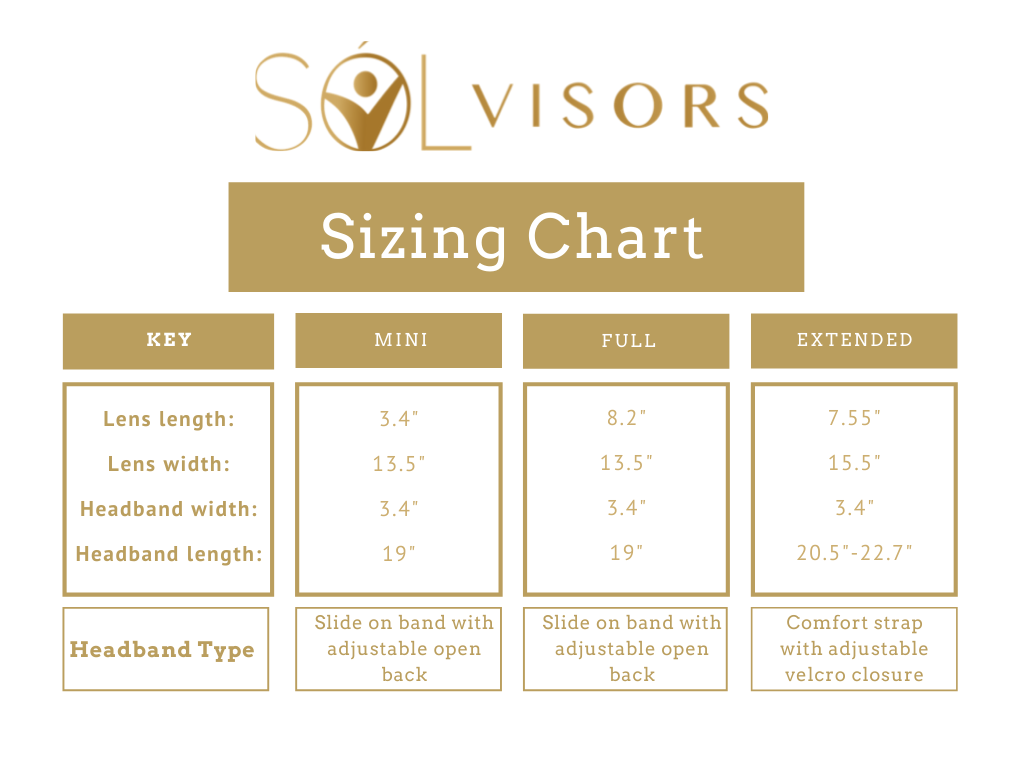 This Limited Edition SóL Visor will allow you to be patriotic, posh, AND protected!!! 👏🏼👏🏼👏🏼
Get your Elektras' Blue Mini SóL Visor for all of your daytime events.
It features a white band with a beautiful electric blue lens...great for all, including kids 4+. 
With your SóL Visor you'll get the same UV protection as quality sunglasses with a little extra for your forehead, eyes, and cheekbones, where most see the first signs of aging. Lucky you, you'll now be protected with your certified UPF 50+ SóL Visor.  Great for a day at the beach, the pool, in the car, on a hike, or even while gardening in your backyard. 
The transparent, adjustable, heat-resistant lens allows you full visibility and a cooling effect. Unisex, One size fits most with adjustable headband. Headband 3.4" x 19". Lens 2.8" x 13.5". 
All of our visors are certified UPF 50+ protection
◦Provides maximum sun protection, blocking 100% + UVA/UVB rays
◦ANSI Z80.3 Certified 
◦Heat Resistant (won't melt or warp)
◦Shields eyes, mouth, and nose from viral droplets
◦Protects the cornea and retina from UV damage
◦Durable, comfortable, and easily sanitized using microfiber or other soft cloth
◦Slide on band with adjustable open back
Please see our FAQ page for more information
Goddess knowledge: Elektra is the goddess of stormy clouds, which draw their moisture up from the sea. They are charged with lightening and form around islands near the summits of mountains. 
30 DAY MONEY-BACK GUARANTEE! If you are not satisfied with your SóL Visor, we have a 30 Day Money Back Guarantee on all purchases. Simply mail the items back to us for full refund or replacement, less shipping & handling.
Electra Blue Mini
This one is genius!! Just the right size for my daughter abd she loves it. She wears it to school and it is the only way we can guarantee her face is protected from the sun as she doesn't like to wear hats or sunscreen. Very attractive product that solves our dilemma.
LOVE THIS BLUE VISOR
I'm obsessed with this shade of blue!! I love it!!
This is a two for one awesome accessory. It not only protects for face from harmful sun rays, it is also super cute and stylish. I'm a designer and am always looking for unique fashion accessories. This visor is so awesome. I'm getting every color as well as buying them as gifts!! XO