Iris' Rainbow "EXTRA WIDE Comfort Strap Extended" Black Band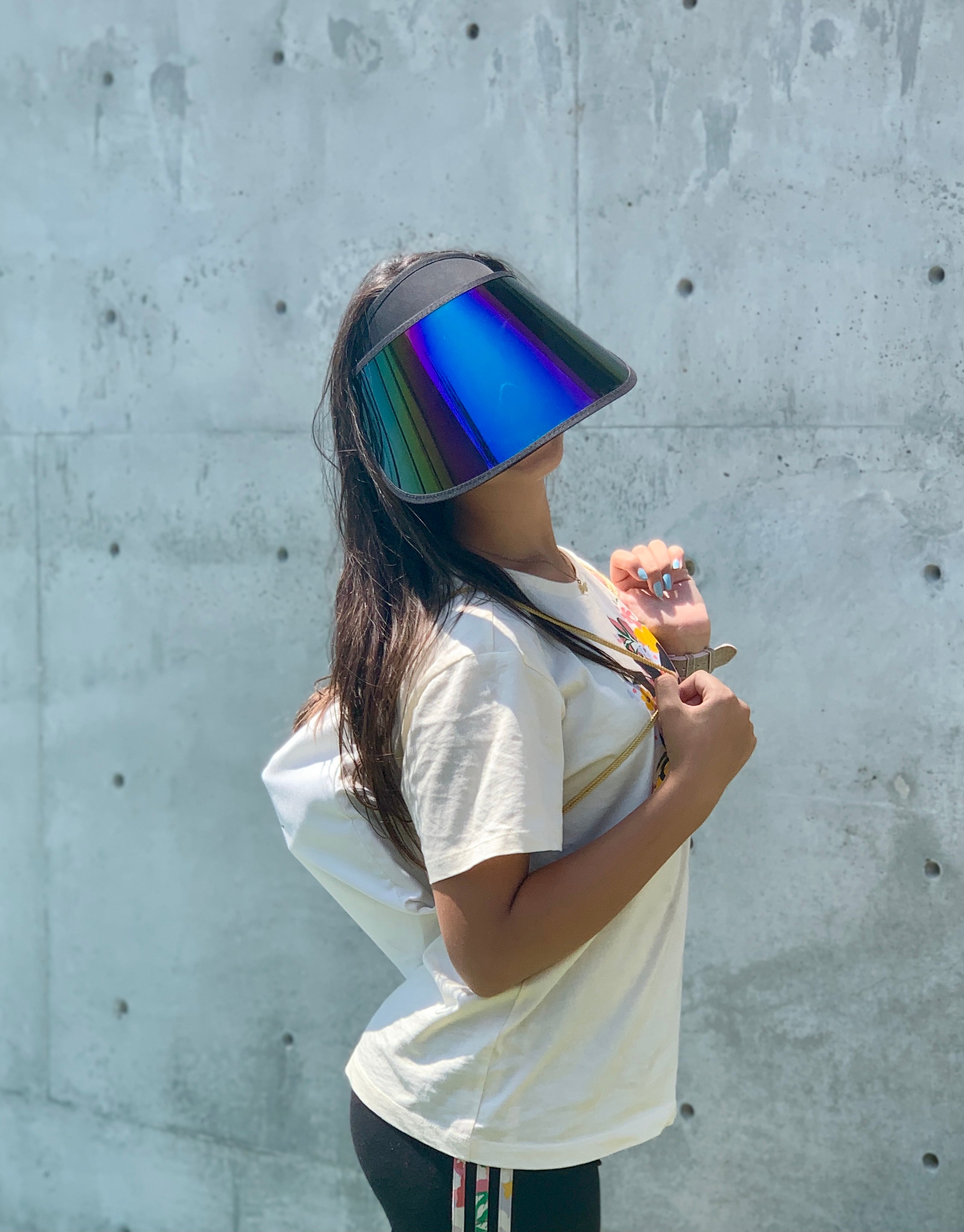 Iris' Rainbow "EXTRA WIDE Comfort Strap Extended" Black Band
Regular price
$98.00
Sale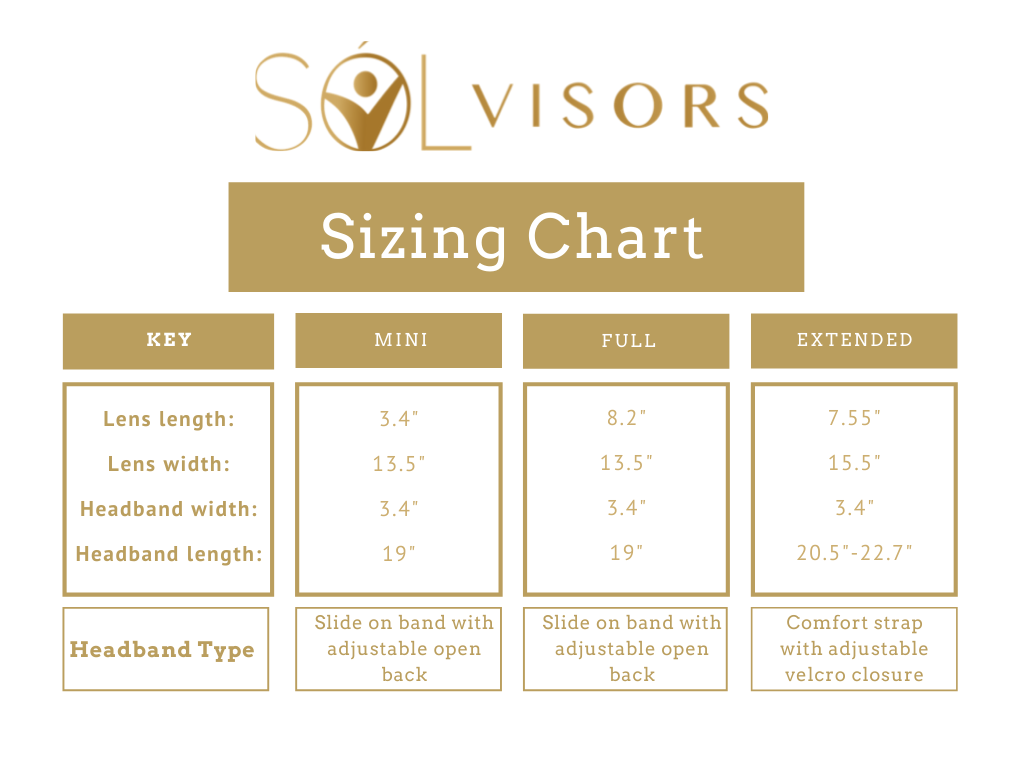 Mirror mirror on the wall who's the widest of them all??
The Iris' Rainbow "EXTRA WIDE Comfort Strap Extended"
Dimensions: 7" middle height; 5" side height, 15.5" wide that's .5" taller AND 3" wider than the "Comfort Strap Extended". Which means more coverage, specifically on the sides of the face and depending on the size of your head, can include your ears. 
This style comes in black and white band.
Have fun in the sun knowing that you are protected from damaging UV rays. Radiate confidence and grace while protecting your face with UPF 50+ in your beautiful SóL Visor.  Perfect for a day out at the beach, at the pool, on the golf course, after a spa appointment, around town, on a hike, or even gardening your backyard. The transparent, adjustable, heat-resistant lens allows you exceptional visibility and offers a nice cooling effect. Unisex. One Size. Extended side face coverage. 
This Sól Visors exclusive soft velcro comfort strap provides even distribution of pressure around the entire head. This allows for all day comfortable wear!
◦Comfort strap with adjustable velcro closure
◦Unisex, One size fits all with adjustable headband
◦Provides maximum sun protection, blocking 100% + UVA/UVB rays
◦ANSI Z80.3 Certified 
◦Heat Resistant (won't melt or warp)
◦Shields eyes, mouth, and nose from viral droplets
◦Protects the cornea and retina from UV damage
◦Durable, comfortable, easily sanitized using a microfiber or other soft cloth
◦PVC-Free 
Please see FAQ page for any additional questions.
Goddess Facts: Iris is the personification and goddess of the rainbow and  a messenger of the gods. 
30 DAY MONEY-BACK GUARANTEE! If you are not satisfied with your SóL Visor, we have a 30 Day Money Back Guarantee on all purchases. Simply mail the items back to us for full refund or replacement, less shipping & handling.