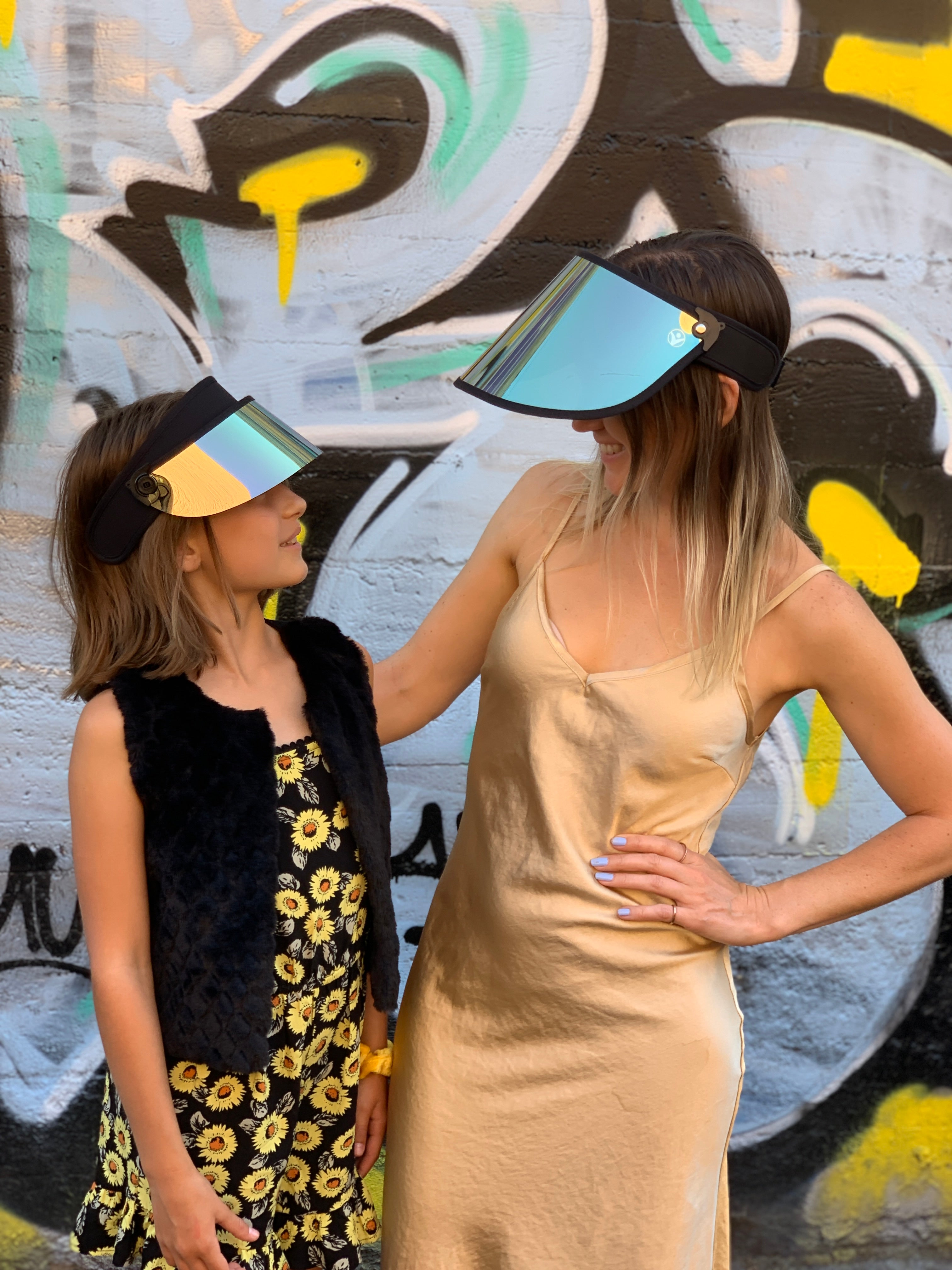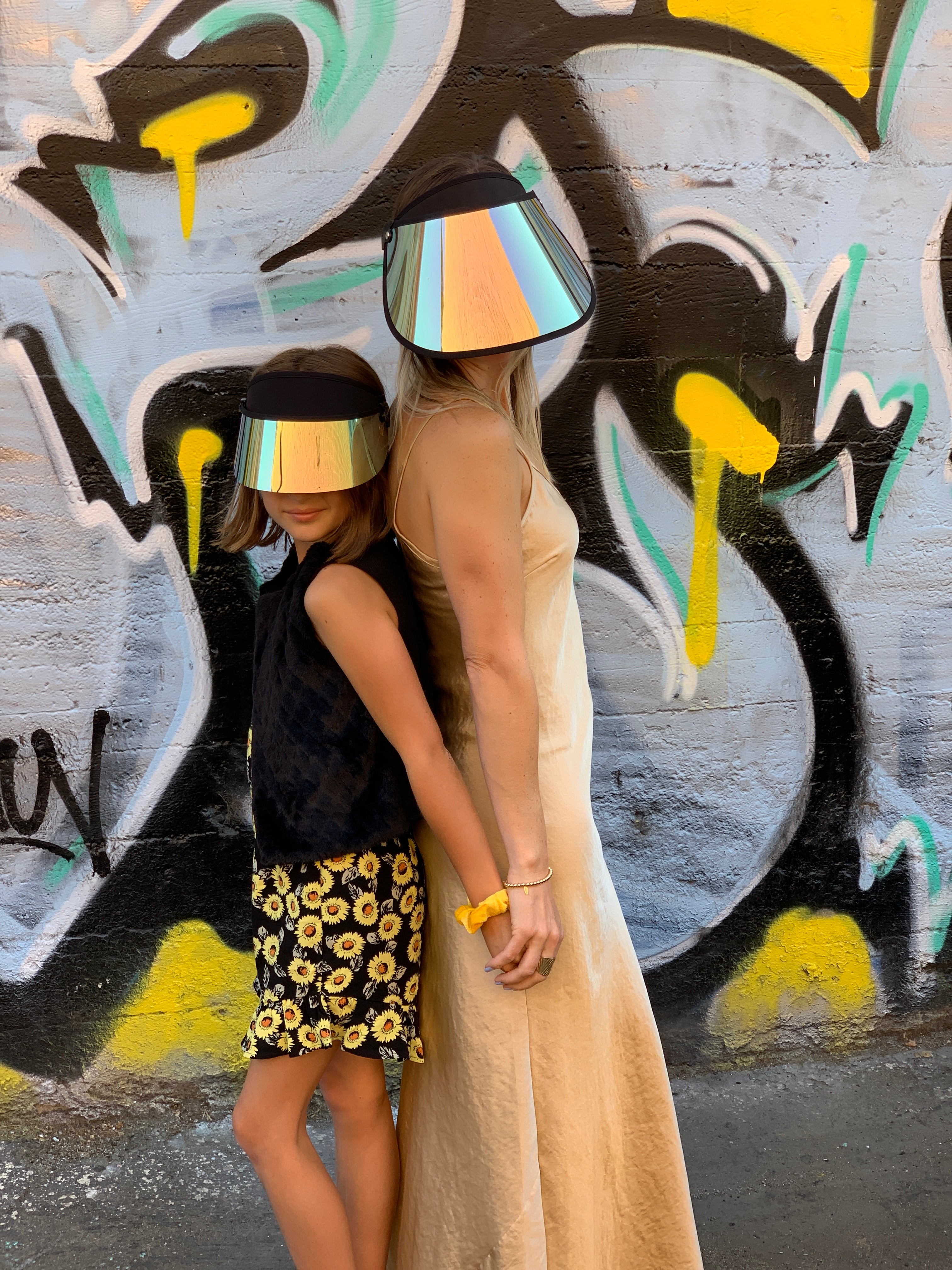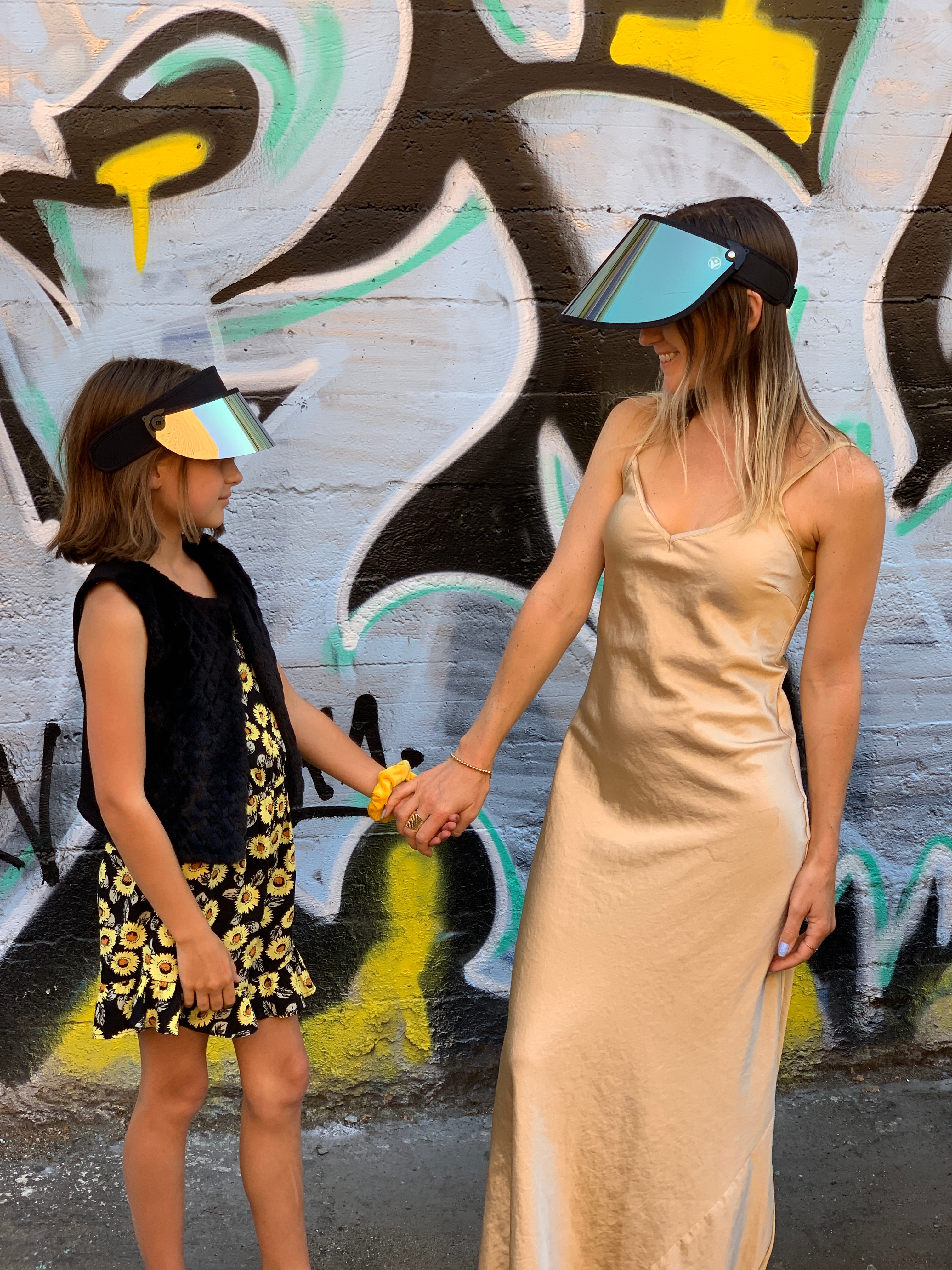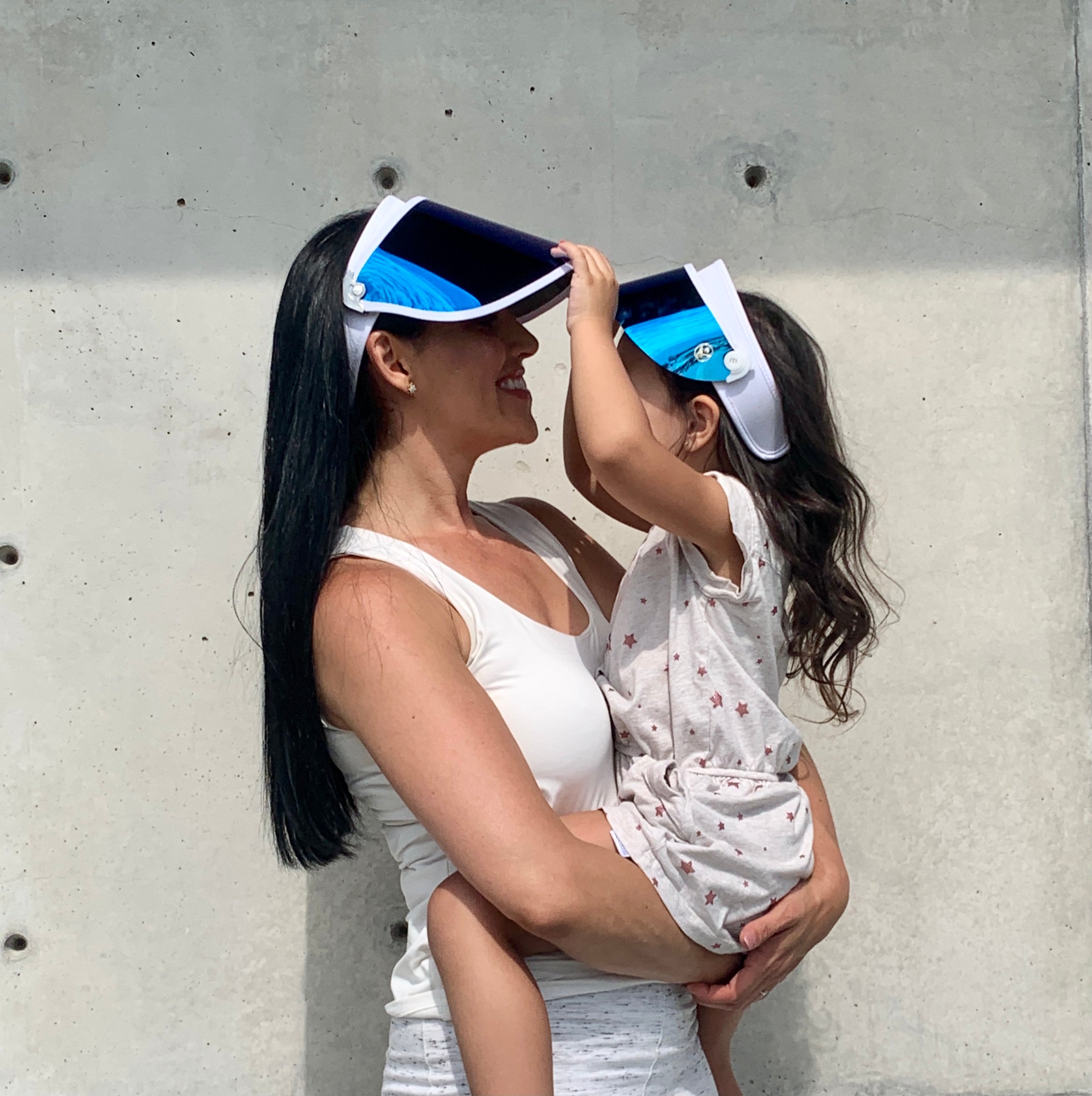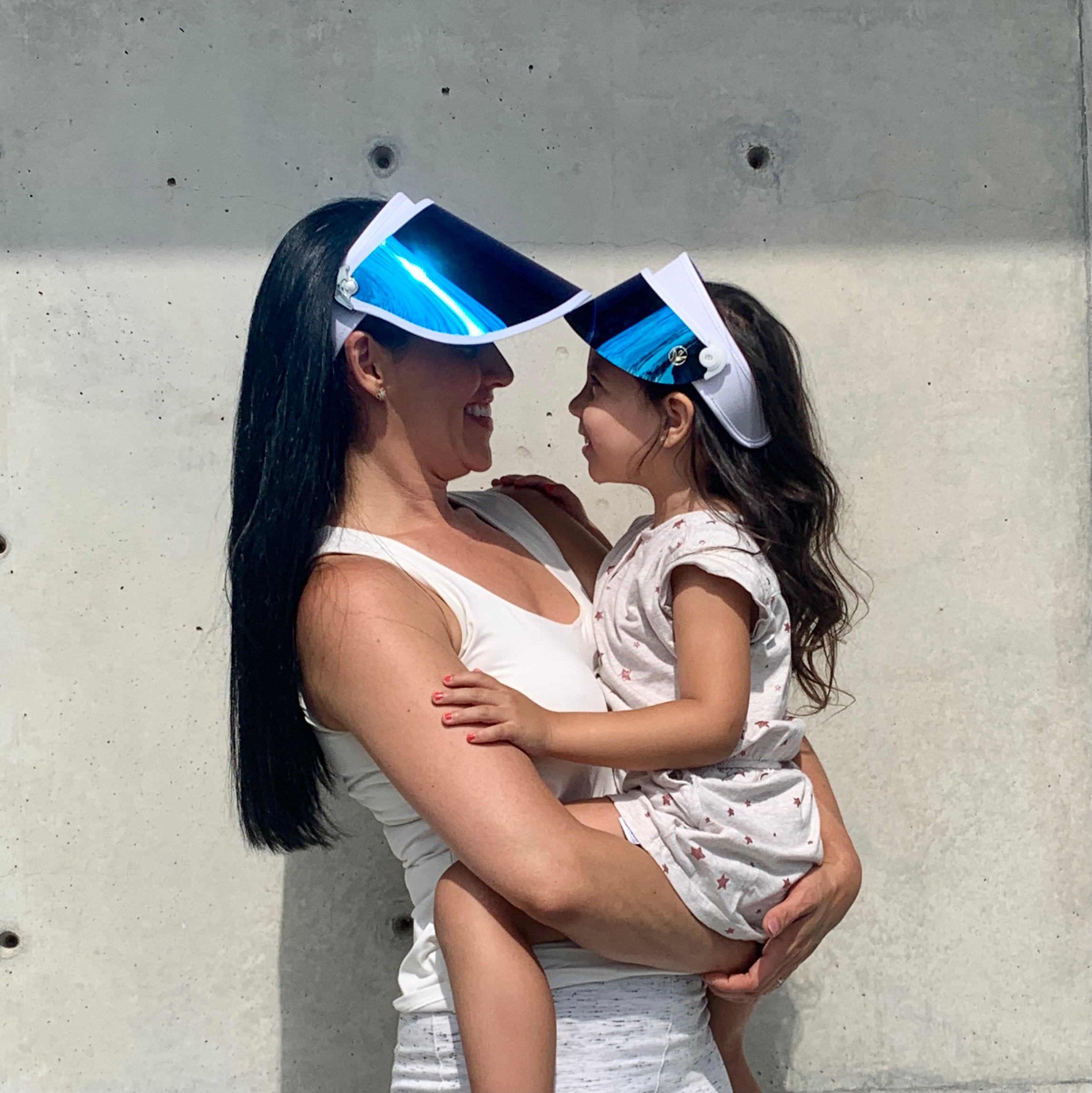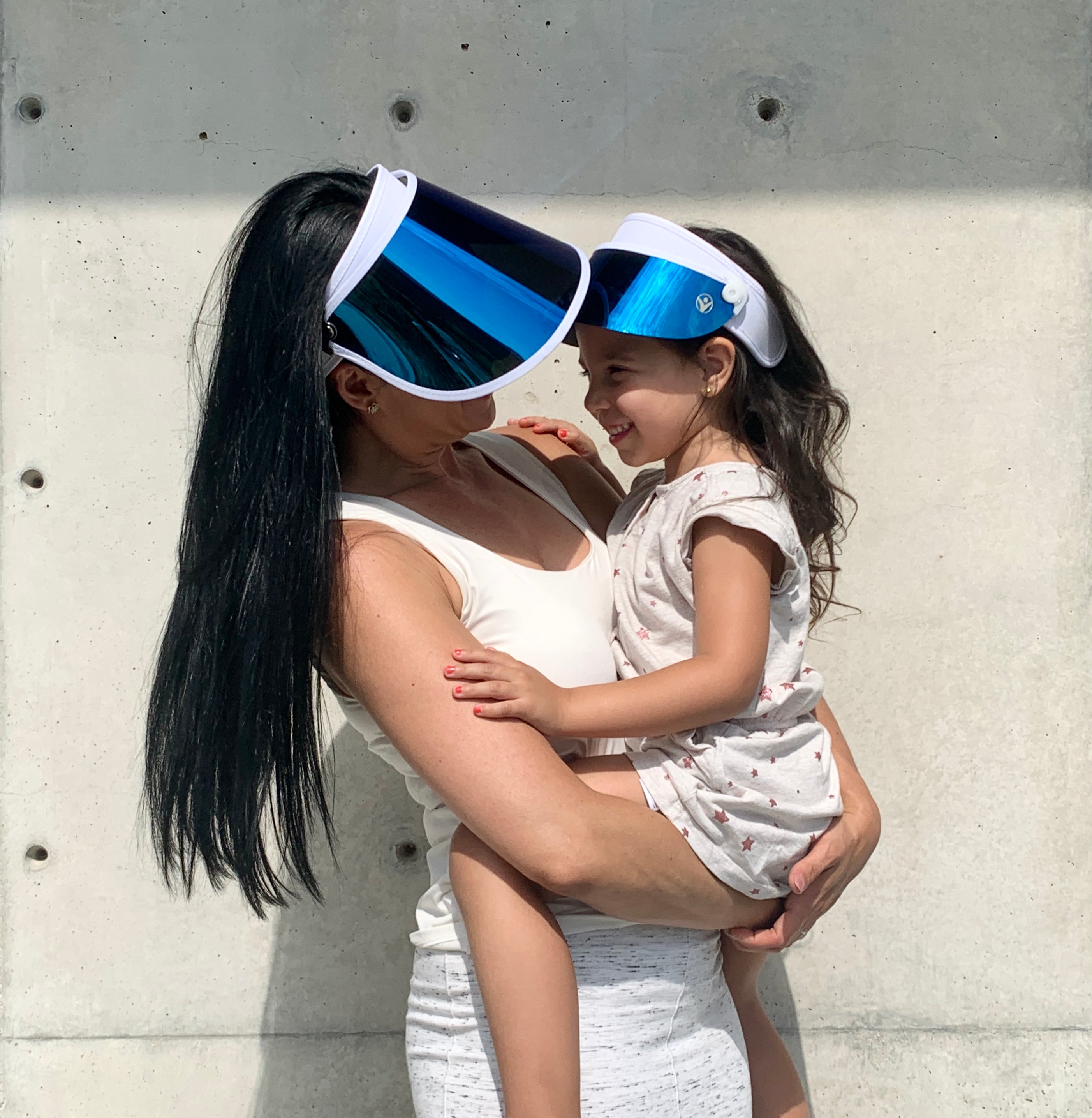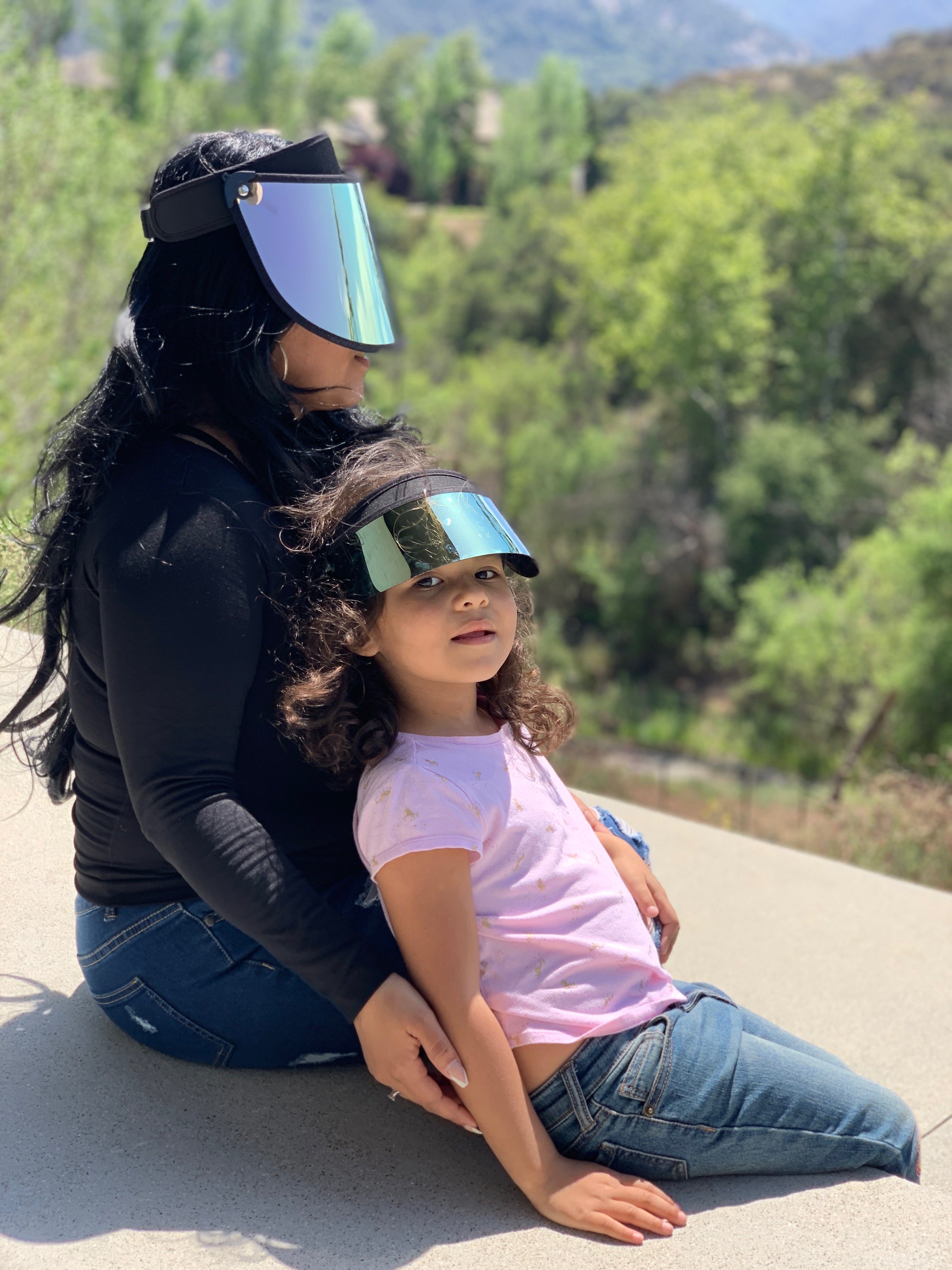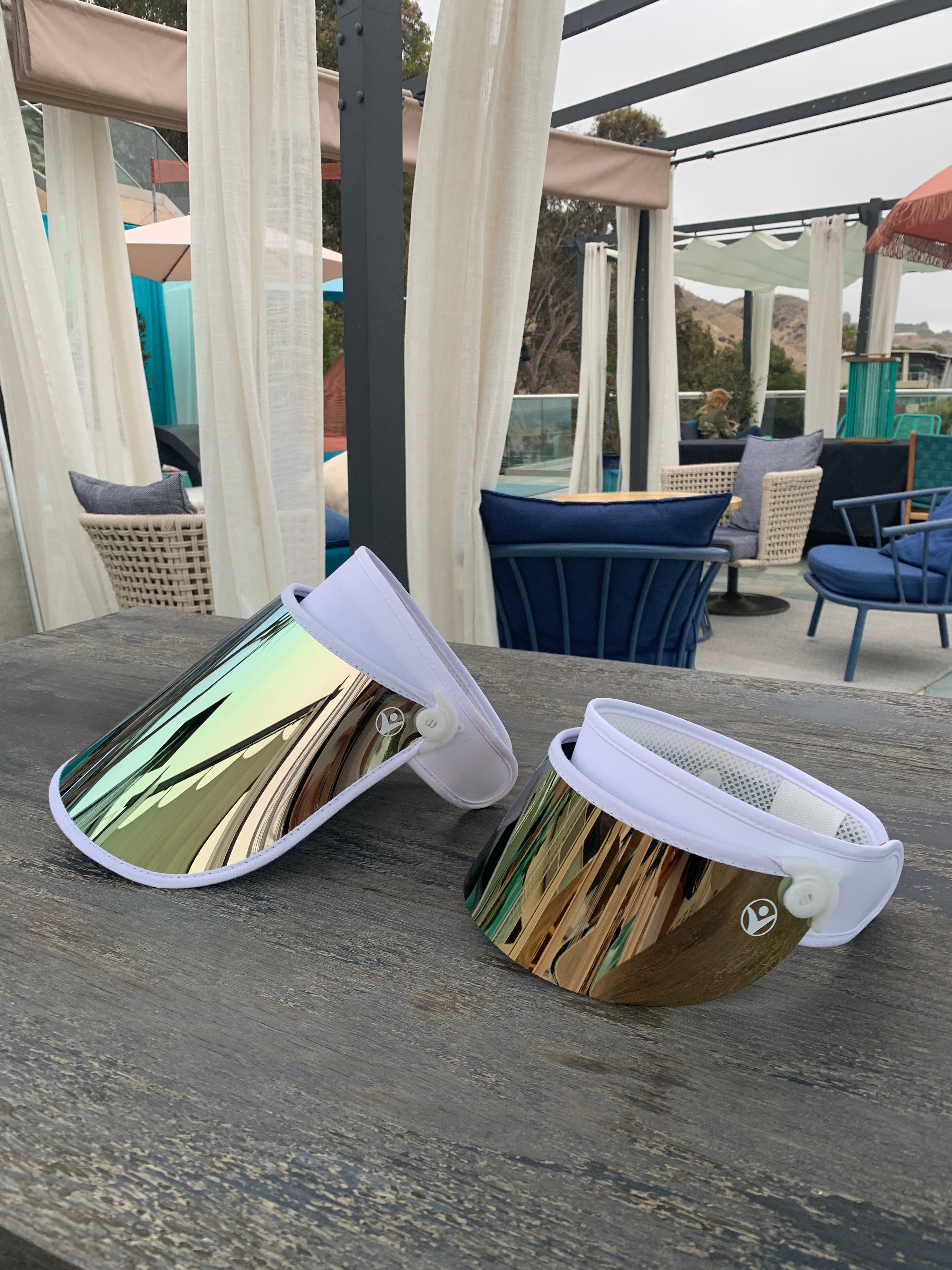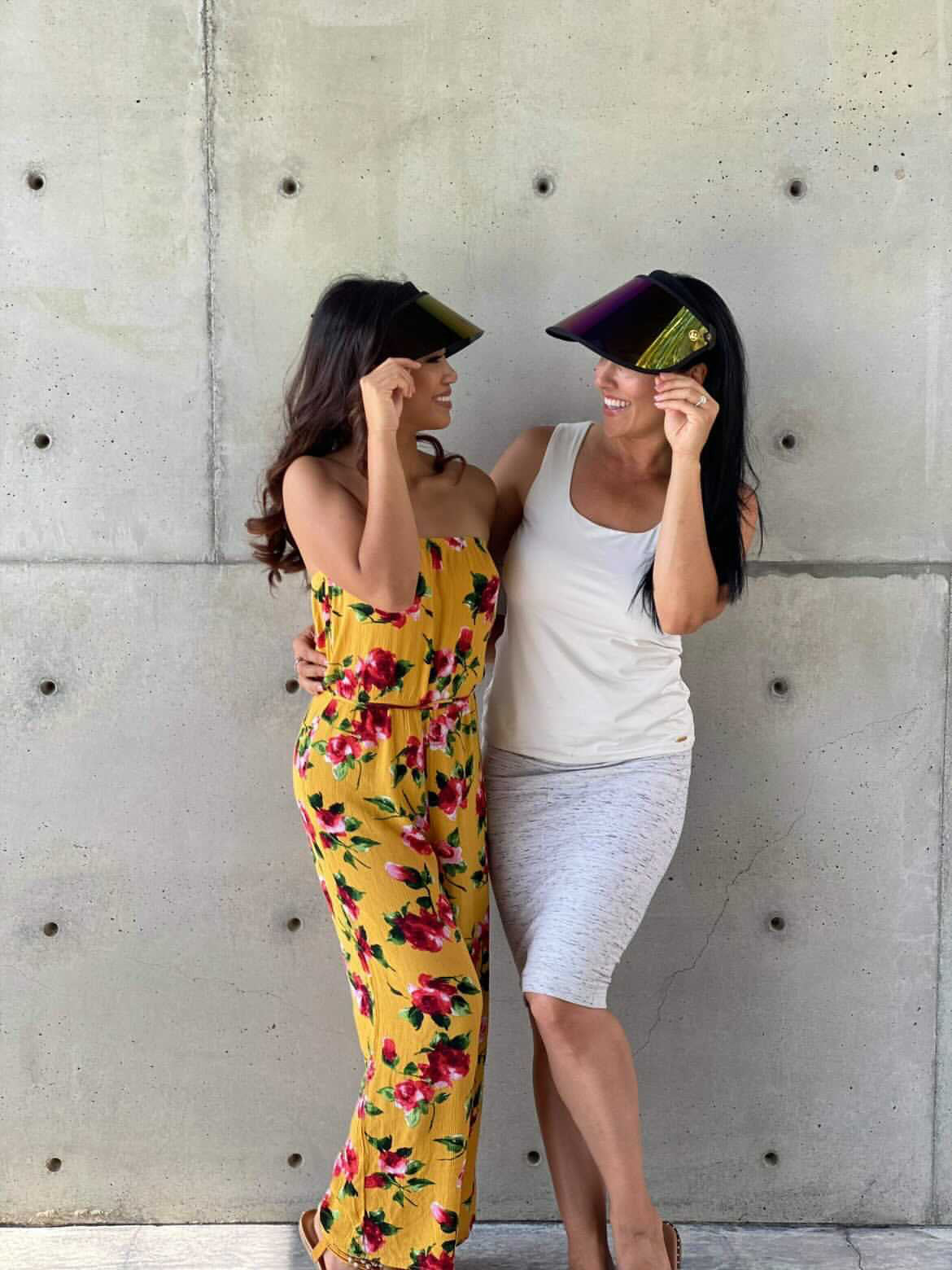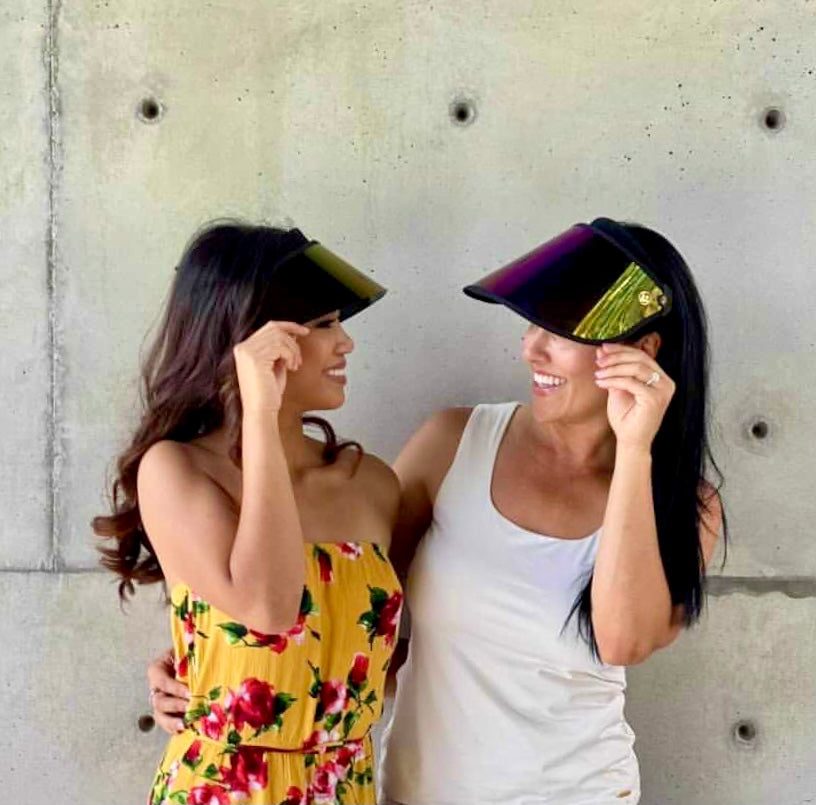 Sale
Mommy and Mini Bundle
Regular price
$156.00
$122.00
Sale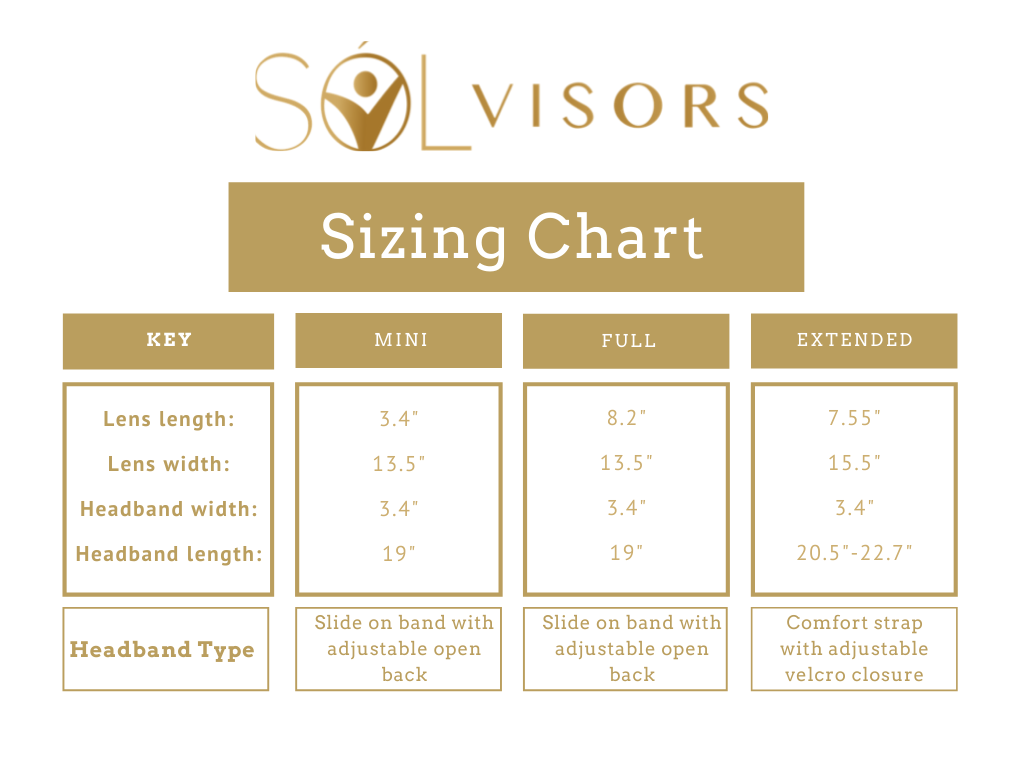 Here at SóL, our desire to spread safe skin-care techniques is so strong, that we want to reward you for being a trend-setter! If you buy one extended or full-sized sun visor for you, you will receive the mini size 50% off!
We all know that kids learn from example which is why the Mommy and Me is a great way to be the role model while having fun, being protected from the sun, and twinning with your favorite little human.
Open Back Mini Visor - Headband 3.4" x 19". Lens 3.5" x 13.5". /  Comfort Strap Mini Lens 4.25" x 15"
Open Back Full Visor- Lens 8.2" x 13.5". / Comfort Strap Extended Lens 7.5" x 15.5"
All of our visors are certified UPF 50+ protection
◦Maximum sun protection, blocking 98% + UVA/UVB rays
◦ANSI Z80.3 Certified 
◦Heat Resistant 
◦Durable, comfortable, and easily sanitized using microfiber or other soft cloth
◦Protects the cornea and retina from UV damage
◦Slide on band with adjustable open back
 Please see FAQ page for any additional questions.
30 DAY MONEY-BACK GUARANTEE! If you are not satisfied with your SóL Visor, we have a 30 Day Money Back Guarantee on all purchases. Simply mail the items back to us for full refund or replacement, less shipping & handling.
A MUST have!!!
If you're a mommy and planning on protecting your face with a Sol Visor, you must get one for your little(s)! I knew my 4-year-old daughter would want one, but my 2-year-old son also wants to rock a visor with mom and big sis! So glad I couldn't decide which to purchase, and bought 3 right off the bat! These are cute, effective, high-quality, come in amazing packaging, but most importantly to me, they are so comfortable for everyone in the family, from the tiniest head to the largest. They stay on without causing headaches from squeezing too tight. And I absolutely love the mermaid finish! A perfect way to protect the whole fam in style!!